Meet our friends ESBinItaly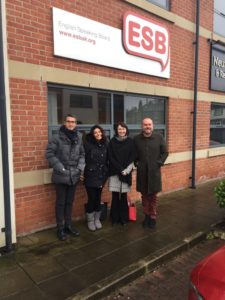 ESBinItaly is an important part of ESB's ESOL International portfolio.
ESB works with ESBinItaly, an organisation operating across Italy in more than 150 centres. Founded in 1973 and based in the historic city of Naples in southern Italy, the organisation is popular with Italian centres as it offers an on-demand service of ESB ESOL International assessments with the option of fast track marking.
To find out more about ESB's ESOL International offerings, please click here.
ESBinItaly's President, Domenico Ciccarelli is proud of how the association between ESB and ESBinItaly has flourished:
"We not only work hard to promote ESB ESOL International assessments across Italy, we bring a wealth of history and experience within the education sector, to support the delivery of ESB qualifications and exams to the schools market across Italy."
We joined the ESB family four years ago. It is a place where human value counts and this is reflected in the quality of their assessments. Coupled with our technological competences, ESB has established itself as a leading performer in the Italian market in terms of linguistic qualifications.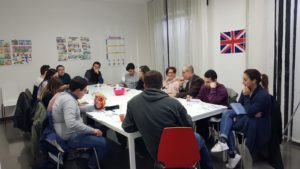 Director, Emma Esposito, adds:
Today, ESBinItaly has a huge number of students benefiting from its assessments. Our student numbers are doubling every year as more centres recognise the quality of certification.

The relationship between ESB and ESBinItaly is a close one", says Tina. " We have the shared aim to evolve and promote clear, confident communication in the international market."
Following in our footsteps, ESBinItaly set up their own 'Young Speakers of the Year' award in Italy, with the support of the Italian Ministry of Education.
To find out more about ESBinItaly, visit http://www.esbitaly.org.
ESOL International International Language Learning