Inspiring talent in North West youngsters
ESB and RECLAIM, a youth leadership and social change organisation set up in Moss Side, Manchester in 2007 began working together in 2018. The partnership was initiated to support young people in the North West by developing their skills and fulfilling their potential as they progress into adulthood.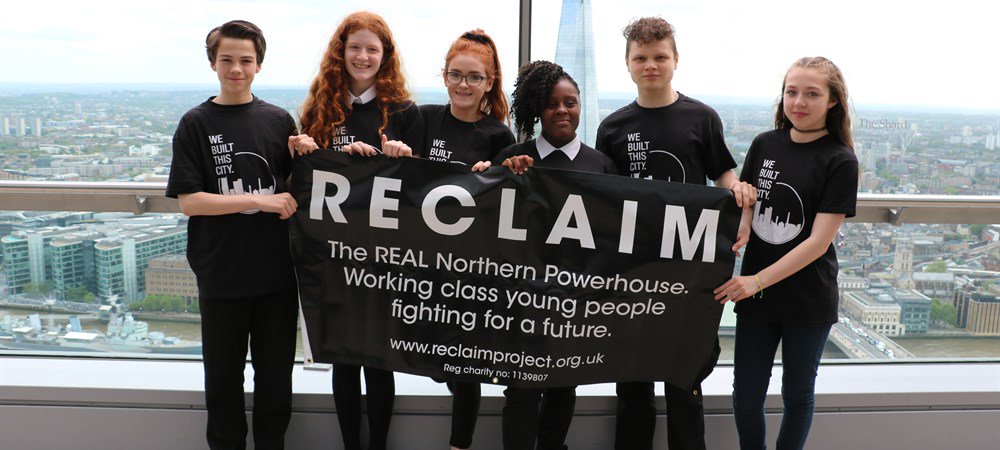 ESB witnessed first-hand the work of RECLAIM at an event in Westminster aimed at promoting the importance of oracy, where our Chief Executive Tina Renshaw was hugely impressed with the presentations made by a number of young people participating in the RECLAIM programme. Since this initial meeting, the relationship between ESB and RECLAIM has grown, resulting in the establishment of their first project together.
With the help of ESB's innovative Speech Pathways qualification pilot, the project supported over 100 young people registered on RECLAIM's highly regarded leadership and alumni programmes. Designed to help learners develop their communication skills and confidence, ESB and RECLAIM are working closely to harness the talent, imagination, drive and ambition of youngsters in the North West.
This sentiment is shared by Tina, who says,
The chance to work together with RECLAIM and their young people was an opportunity we were delighted to secure. RECLAIM share our goal of helping young people to succeed and maximise their potential.
Katie Cosgrave, Alumni Lead at RECLAIM said after the event:
After seeing the impact ESB has had on these young people, I feel it is incredibly important that we continue to do these qualifications here at RECLAIM. It demonstrates the clear need for oracy to be taught in schools as I truly believe communication is key to success, and I'm so proud to be a part of this pilot.

To find out more about the work RECLAIM does for young working-class people, please visit their website: https://www.reclaim.org.uk.
Employability Oracy Social Mobility Speech