Unlocking learners' potential with Speakers Trust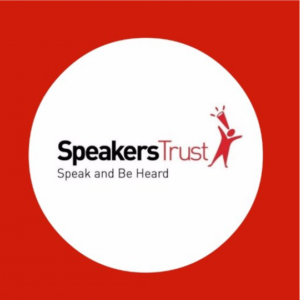 Our partnership with Speakers Trust was initiated in 2017 based on their shared aims of raising a learner's confidence and unlocking their potential by developing and enhancing their oral communications skills.
As part of this partnership, material from a number of Speakers Trust programs with young people are endorsed by ESB. In addition, ESB Chief Executive, Tina Renshaw was invited to be a judge for the 2017 Grand Final of the Speakers Trust's Jack Petchey "Speak Out" Challenge!
Our partnership with Speakers Trust is an exciting development. Both charitable organisations share similar visions of raising achievement and providing enrichment for its learners. It is a natural fit for both of us and I sincerely believe our partnership will offer more opportunities for our learners to develop their confidence and become better communicators.
– Tina Renshaw, Chief Executive
We are delighted to be working in partnership with one of the key players in oracy today, helping us in our mission to bring all the benefits of communication to an even wider audience.
About English Speaking Board (International) Ltd.
English Speaking Board (International) Ltd. is a national awarding body with a mission to promote clear, effective communication at all levels by providing high quality products and services domestically and internationally, recognising and encouraging the potential of all. Founded in 1953, ESB offers English speech and language qualifications in the UK and internationally.  ESB's ethos is to stretch the most able and support the least confident.
About Speakers Trust
Speakers Trust is the UK's leading public speaking charity. Our vision is for every young person to be able to speak confidently and to be heard. We work extensively in the education, not-for-profit and community sectors, helping individuals to use their voice with confidence to effect positive change. We run the UK's largest youth speaking competition which trains over 18,000 young people every year in effective communication skills.