Attention all centres, ESB wants to hear from you!
Apr 6, 2021

ESB International is always looking at ways to improve its service for its centres. The best way to do this is to find out exactly what individual centres want – deliver it where possible – and as a result build customer loyalty and high satisfaction levels. Your honest feedback enables ESB to provide an outstanding customer experience to all.

With that in mind, ESB is embarking on a new venture – which will make that process even simpler. You can now share real time feedback and experiences with ESB through the launch of its new Trustpilot Account!

What you will need to do:
Please follow this link to start your review (you will need to have booked an assessment with us in order to leave a review): https://uk.trustpilot.com/evaluate/esbuk.org
You will need to register as a Trustpilot user to leave a review. If you do not already have an account, this will be done automatically.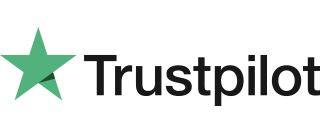 ESB values transparency as one of its most defining characteristics and it hopes that this new feature will bring us closer together with our centres and deepen our working relationship. ESB hopes to see a continuation of the many, many positive views that centres already feed back to us on a regular basis and constructive feedback is always welcome. 
Your input is invaluable to us and will be listened to. Please help to empower positive changes at ESB by leaving your feedback today. Together, we can continue to raise – and celebrate – the achievement of our learners!
ESB thanks you for your continued and invaluable support.
ESOL International ESOL Skills for Life Oracy