Speech
So, are you interested in improving your learners' speaking and listening skills?
Here at ESB, we support all learners to develop the oracy skills they need to achieve their aspirations. Our wide range of accessible Speech assessments give learners the tools to thrive in education, training and employment.
Ranging from our portfolio of Graded Examinations in Speech qualifications, to our Debating and Group Speaking qualifications and to our qualifications for learners with Special Educational Needs and Disabilities, as well as other bespoke qualifications, we have qualifications to suit every learner's needs.
Give your learners equal opportunities and skills to reach their full potential through our assessments. It's as easy as that!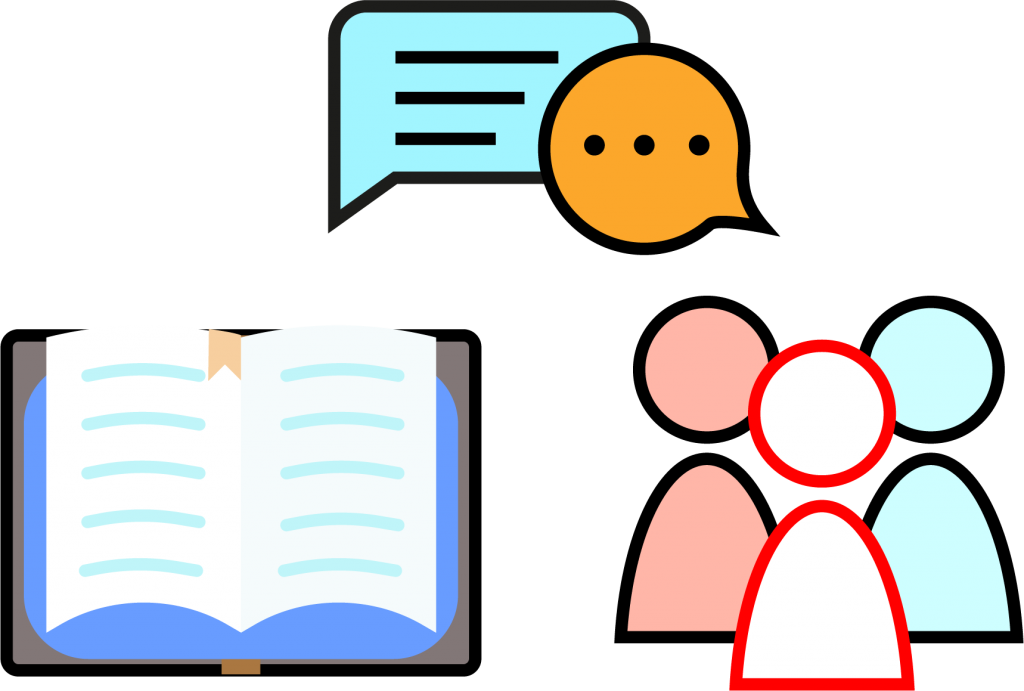 'Not just a certificate but a golden ticket'
Preparing today's learner for tomorrow's world is something we are passionate about. Learners receive a fully recognised certificate highlighting their achievement, but we never think of it as simply a 'certificate', it's more like a golden ticket to help them progress on every step of their journey.We believe oracy provides a gateway, not only to improved reading and writing, but also to learning across the whole curriculum. The essential life skills learners develop impact them well beyond the classroom, boosting progression and employability.
So what do we mean by 'essential life skills'?
We understand the importance of possessing key communication skills and we're here to support our learners to develop them. Talk is a fundamental part of our lives, and oracy – in short, purposeful classroom talk – improves and enhances learners' oracy skills, whilst at the same time builds confidence and improves teamwork skills. At ESB, we believe oracy to be at the heart of any learning experience.
Listen here to some of our Level 3 Speech learners talk about the skills that they have learned!
Building bricks in the wall of confidence
Surely the ability to find your own voice and express your own thoughts clearly and fluently and with purpose in today's world is a must? Are you ready to unlock your learners' potential and raise their achievement? Are you ready to encourage them to develop their audibility of voice, choice of vocabulary and use of pace to communicate a message or information effectively? Then read on!
Coming away with a whole list of new-found oracy skills is something ESB prides itself on – but what is it actually like to do an ESB Assessment? Well, the overriding message that we hear from our learners, teachers and tutors…..is it's a whole lotta fun!Time after time, learners come out of their assessment saying, 'Can I do that again please?' To hear that comment is music to our ears as we are passionate about providing not only a beneficial experience – but a rewarding one. Set in a group context, to facilitate listening and responding, our assessments are tailored to the individual.
Here are just some of the benefits of the ESB experience:
Group experience
All of our learner focused assessments are built with the learners' interests at heart and are carried out in groups, so learners feel comfortable and supported along the way.
Fantastic assessors
From the moment our team of flexible assessors meet your learners, they will be encouraged, supported and their work will be appreciated. Our assessors come from all walks of life but share a common aim to bring out the best in every learner and are sympathetic to each learner's situation and background. Their input is invaluable to the ESB experience. They are annually standardised to ensure that their marking is consistent and that they bring to every assessment a passion for ESB's core values of providing enjoyable assessments.
Learners' choice
We give our learners the opportunity to choose what they want to talk about. There is nothing more valuable than giving young people a platform for a chance to be heard, and for them to speak passionately about what interests them.
Easy to embed across the curriculum
Oracy doesn't have to be confined to the English department; our assessments are designed to be incorporated into your teaching across a variety of subjects. Not only does this develop your pupils' academic learning, it also reduces the need for extra-curricular teaching.
External assessment
Speech assessments take place at your centre, and are delivered by our team of supportive and experienced assessors. This gives you more time for teaching, and you can feel assured that your learners will be assessed accurately according to ESB criteria.
Personalised reports
Your learners receive a written report with personalised feedback about their performance. Each learner is treated as an individual who has individual interests and an individual temperament.
In more ways than one, the ESB experience will be a friend for life!
Here at ESB, the learner is not a performer of studied pieces, but a person taking their place in society as a worker, a citizen. We do not only assess what the young person knows or says, but what they have become.
ESB's Speech Portfolio of Assessments
The most popular of our Speech qualifications are our Graded Examinations in Speech. Click on the boxes below to find out more about these qualifications:

As a result of listening to our centres and understanding their needs, we developed our Intermediate Level qualification, ESB Level 2 Certificate in Speech (Grade 4), to ensure our portfolio of Speech qualifications remain relevant and accessible to all learners.
Unique to ESB, our Intermediate qualification now provides your learners with three new pathway options;
Speech to Inform, Speech to Perform and Speech for Employability. These qualifications give learners more options and flexibility to explore oracy in the classroom, playing to their strengths and interests.
Findings from our Speech Pathways Pilot, involving the experience of more than 300 learners, indicate a significant improvement in learners' communication skills as shown below.
50% of learners felt that their communication skills had improved.
44% increase in the number of learners who felt they became more competent in delivering short speeches and presentations.
75% of learners left feeling their communications in mock employment scenarios were 'good' or 'very good' – a dramatic improvement on just the 25% who felt the were at this level before the qualification.
In the Speech to Inform qualification, the number of learners who felt they had 'bad' communication skills dropped by 50% after they had completed their assessment.
We also offer other bespoke Speech qualifications so please click on the boxes below for further details about them:
The variety and diversity of our qualifications and the positive outcomes that these offer are what makes ESB so excellently unique.
Frequently Asked Questions for Speech Centres
Below are some frequently asked questions about our Speech qualifications, including important information about booking your assessments, preparing your learners and the assessments themselves.
1. What is the minimum advanced booking period?

The minimum advanced booking period is 28 days.
2. Can I amend my booking if circumstances have changed since I made it?

We pride ourselves on our flexibility at ESB and recognise that there may be the need to make alterations even after the learners' names and details have been uploaded to My ESB. Centres are able to modify the following to their existing booking: the qualification(s), date/time, number of sessions and number of learners. Please be aware that charges may apply depending at what time the amendments are made (to find out more, visit our prices page) and that substantial amendments that require reassignment of assessors may not be possible. Please note that assessors have no authority to sanction changes and cannot enter learners on the day of the assessment or change the level at which they have been entered.
3. Does a member of my centre's staff need to be in attendance for the assessment?

A centre-approved adult must be present for an assessment with learners under the age of 18 or with vulnerable adults. Please refer to our Safeguarding Procedure on our website referring to working with children, young people and vulnerable adults to verify the instances when an approved adult is required. This information is also in your Centre Handbook.
4. Do my learners need to show ID if they are over 18? Who checks this at ESB?

It is the centre's responsibility to check that each learner over the age of 18 presents photo ID on the day of the assessment. It is not the assessor's responsibility to check learners' ID. Acceptable forms of identification include a passport or other photo ID issued by a government or local authority, a photo driving licence or a UK Armed Forces photo ID card. Learners who fail to provide ID should not be prevented from sitting their assessment, but they will not be resulted until valid ID is confirmed by your centre.
5. Do I need to import my learners' details onto My ESB prior to the assessment start date?

Centres must import their learner details onto MyESB prior to the assessment date. It is important to enter all learner names as they should appear on the certificate. Failure to do this correctly may incur a charge after certification.
6. Should I contact the assessor before the assessment date?

A centre organiser or tutor should contact their assessor in advance of the assessment to confirm start time and to finalise details such as directions, parking, etc. This is an opportunity for the organiser to clarify any questions they may have about the assessment and to provide any informal information that the assessor may need to be aware of.
7. Do my learners need their Unique Learner Numbers?

All learners entered for an assessment at a state-funded school/college in England need a Unique Learning Number (ULN). The ULN is a 10-digit number unique to every learner and can be obtained by schools/colleges from the Learning Records Service (LRS). ULNs are not mandatory for private learners or students who are under the age of 14, attend schools/colleges outside of England or attend non-state funded (independent) schools or colleges. For more information, please visit the LRS and Department for Education (DfE) website.
8. Can a learner who missed their assessment through illness re-apply?

A centre can make an application on behalf of a learner who missed their assessment due to illness for re-entry within six months of the original assessment for half the normal fee of that assessment. The application must be made within 30 days of the original assessment date and include a medical certificate, along with the learner's details, and be sent to our Customer Experience Team. Please refer to our Absence Through Illness Policy.
9. When will I receive my learners' results?

You will receive you learners' results within five working days of the assessment.
10. Can I appeal a learner/group of learners' results?

If a centre is dissatisfied with results awarded to a learner/group of learners, they should raise an enquiry with our Customer Experience Team. The enquiry should never be made to the assessor directly and should be made within 15 working days of receiving their results. To find out how ESB manages centre enquiries, please refer to our Enquiries, Complaints and Appeals Policy.
11. When will I receive my learners' certificates?

All successful learners receive a certificate. Certificates will be dispatched to centres within 10 working days of reports/results being issued. To allow for sampling and standardisation procedures, results cannot be regarded as final until confirmed by certification.
12. Can I request replacement certificates for my learners?

A centre may request a replacement certificate for their learners if they have lost or damaged their certificate. Please refer to our Replacement Certificate Policy.
13. How do I apply for a Reasonable Adjustment for my learners?

If you would like to apply for a Reasonable Adjustment for your learners, please select the Reasonable Adjustment when you register your learners on My ESB. Keep a copy of the evidence in case we request it for an audit. If you have any queries regarding reasonable adjustments application, please refer to our Reasonable Adjustments and Special Considerations Policy available on the website.
14. How do I apply for a Special Consideration for my learners?

If you would like to apply for a Special Consideration for your learners, a Special Consideration Form can be downloaded from our website. If you have any queries regarding the Special Considerations application, please refer to our Reasonable Adjustments and Special Considerations Policy available on the website.
15. I've got some learners who struggle to learn a poem. Will they be penalised if they read it?

Learners would lose marks for memory but they can still score well for the introduction and delivery. Memory is only one part of element in this section
16. Is it possible for my learners to learn an extract from a poem?

Yes, it is possible for your learners to learn an extract from a poem, as long as it is long enough and level appropriate.
17. Can my learners recite a poem they have written themselves?

Currently learners may create their own spoken piece in a form of their choice, which may be read or recited for Level 1 Grade 2 Speech to Perform and Level 2 Grade 4 Speech to Perform grades only. This may be a poem/lyrics (own choice); storytelling (own choice); or a piece of devised drama. For all other Speech grades self-composition is NOT allowed.
18. Can we have more than one grade in an assessment group?

Yes. You can have a mix of most same level grades in a session e.g. Entry 1/2/3 but we try to keep the groups either same level or close together due to the changing maturity and lengths of the pieces and complexity of discussion so you could have a mix of Entry 3 with Level 1 for example or Level 3 Grade 6 with Level 2 Grade 4 but you would not mix Level 3 with Level 1.
19. Does ESB need advance copies of the pieces, CVs, newspaper articles and PowerPoints if the assessments are online?

Yes. PowerPoints only need to be sent if they are not going to be clearly visible online.
20. In the Group Drama qualification, can you have more than one group in a class?

Yes. The minimum in a group is 3 and there is no maximum so in a class of 20 you could have 4 groups of 5, 2 groups of 10 and so on.
21. If one of my learners is ill, can they join another group later in the week?

Generally, this is possible as long as the level is compatible.
22. In ESB's Debating qualifications, what happens if one of my learners are ill on the day?

Another member of the group may stand in for the absentee and read their part in for them but they would not be marked.