Speech
So, are you interested in improving your learners' speaking and listening skills?
Here at ESB, we support all learners to develop the oracy skills they need to achieve their aspirations. Our wide range of accessible Speech assessments give learners the tools to thrive in education, training and employment.
Ranging from our portfolio of Graded Examinations in Speech qualifications, to our Debating and Group Speaking qualifications and to our qualifications for learners with Special Educational Needs and Disabilities, as well as other bespoke qualifications, we have qualifications to suit every learner's needs.
Give your learners equal opportunities and skills to reach their full potential through our assessments. It's as easy as that!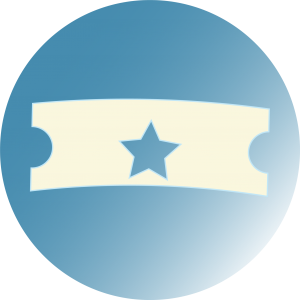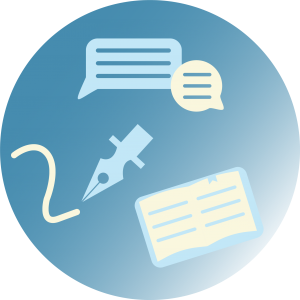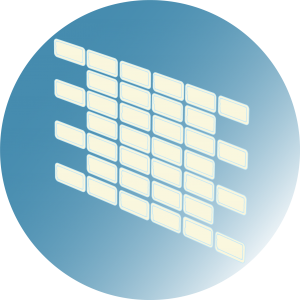 'Not just a certificate but a golden ticket'
Preparing today's learner for tomorrow's world is something we are passionate about. Learners receive a fully recognised certificate highlighting their achievement, but we never think of it as simply a 'certificate', it's more like a golden ticket to help them progress on every step of their journey.We believe oracy provides a gateway, not only to improved reading and writing, but also to learning across the whole curriculum. The essential life skills learners develop impact them well beyond the classroom, boosting progression and employability.
So what do we mean by 'essential life skills'?
We understand the importance of possessing key communication skills and we're here to support our learners to develop them. Talk is a fundamental part of our lives, and oracy – in short, purposeful classroom talk – improves and enhances learners' oracy skills, whilst at the same time builds confidence and improves teamwork skills. At ESB, we believe oracy to be at the heart of any learning experience.
Listen here to some of our Level 3 Speech learners talk about the skills that they have learned!
Building bricks in the wall of confidence
Surely the ability to find your own voice and express your own thoughts clearly and fluently and with purpose in today's world is a must? Are you ready to unlock your learners' potential and raise their achievement? Are you ready to encourage them to develop their audibility of voice, choice of vocabulary and use of pace to communicate a message or information effectively? Then read on!

Coming away with a whole list of new-found oracy skills is something ESB prides itself on – but what is it actually like to do an ESB Assessment? Well, the overriding message that we hear from our learners, teachers and tutors…..is it's a whole lotta fun! Time after time, learners come out of their assessment saying, 'Can I do that again please?' To hear that comment is music to our ears as we are passionate about providing not only a beneficial experience – but a rewarding one. Set in a group context, to facilitate listening and responding, our assessments are tailored to the individual.
Here are just some of the benefits of the ESB experience:
Group experience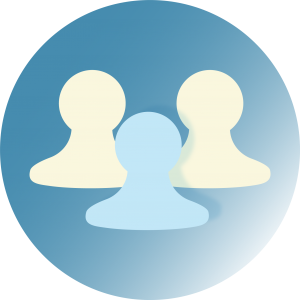 All of our learner focused assessments are built with the learners' interests at heart and are carried out in groups, so learners feel comfortable and supported along the way.
Fantastic assessors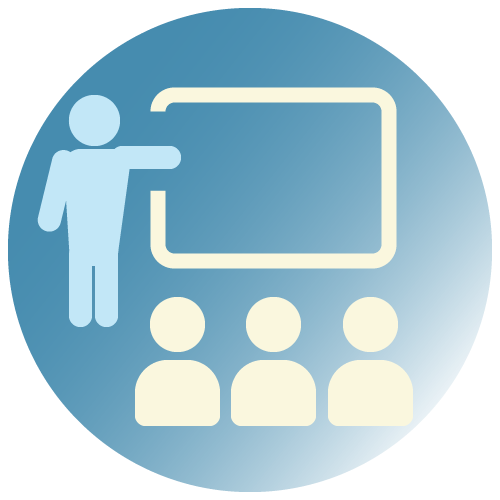 From the moment our team of flexible assessors meet your learners, they will be encouraged, supported and their work will be appreciated. Our assessors come from all walks of life but share a common aim to bring out the best in every learner and are sympathetic to each learner's situation and background. Their input is invaluable to the ESB experience. They are annually standardised to ensure that their marking is consistent and that they bring to every assessment a passion for ESB's core values of providing enjoyable assessments.
Learners' choice
We give our learners the opportunity to choose what they want to talk about. There is nothing more valuable than giving young people a platform for a chance to be heard, and for them to speak passionately about what interests them.
Easy to embed across the curriculum
Oracy doesn't have to be confined to the English department; our assessments are designed to be incorporated into your teaching across a variety of subjects. Not only does this develop your pupils' academic learning, it also reduces the need for extra-curricular teaching.
External assessment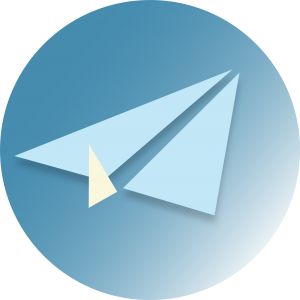 Speech assessments take place at your centre, and are delivered by our team of supportive and experienced assessors. This gives you more time for teaching, and you can feel assured that your learners will be assessed accurately according to ESB criteria.
Personalised reports
Your learners receive a written report with personalised feedback about their performance. Each learner is treated as an individual who has individual interests and an individual temperament.
In more ways than one, the ESB experience will be a friend for life!
Here at ESB, the learner is not a performer of studied pieces, but a person taking their place in society as a worker, a citizen. We do not only assess what the young person knows or says, but what they have become. Below are just some of the benefits that learners can attract through ESB Speech qualifications:
ESB's Speech Portfolio of Assessments
The most popular of our Speech qualifications are our Graded Examinations in Speech. Click on the boxes below to find out more about these qualifications:

As a result of listening to our centres and understanding their needs, we developed our Intermediate Level qualification, ESB Level 2 Certificate in Speech (Grade 4), to ensure our portfolio of Speech qualifications remain relevant and accessible to all learners.
Unique to ESB, our Intermediate qualification now provides your learners with three new pathway options;
Speech to Inform, Speech to Perform and Speech for Employability. These qualifications give learners more options and flexibility to explore oracy in the classroom, playing to their strengths and interests.
Findings from our Speech Pathways Pilot, involving the experience of more than 300 learners, indicate a significant improvement in learners' communication skills as shown below.
50% of learners felt that their communication skills had improved.
44% increase in the number of learners who felt they became more competent in delivering short speeches and presentations.
75% of learners left feeling their communications in mock employment scenarios were 'good' or 'very good' – a dramatic improvement on just the 25% who felt the were at this level before the qualification.
In the Speech to Inform qualification, the number of learners who felt they had 'bad' communication skills dropped by 50% after they had completed their assessment.
For more information about the groups of qualifications on offer within our bespoke Speech portfolio, we have a thorough overview available by following the links below:
The variety and diversity of our qualifications and the positive outcomes that these offer are what makes ESB so excellently unique.
Frequently Asked Questions for Speech Centres
Below are some frequently asked questions about our Speech qualifications, including important information about booking your assessments, preparing your learners and the assessments themselves.
1. How long does it take to prepare for ESB's Speech assessments?

Depending on the qualifications that you choose for your learners, the preparation time could vary from 12 hours – 40 hours. This preparation time refers to the suggested number of hours for a learner to be taught by a teacher, tutor or other appropriate provider of education or training in preparing for these qualifications. In addition to these hours, learners should also dedicate some time to studying on their own. We do advise that the maximum preparation time should be no longer than a term to ensure learners remain focused. These figures are a guide and are not definitive as people learn at different rates depending on their personal circumstances.
2. Which of our Speech qualifications are recognised and regulated?

Please click here to find out which of our Speech qualifications are regulated by Ofqual, Qualification Wales (QiW) and the Council for the Curriculum, Examinations and Assessment (CCEA).
3. Do your learners need prior knowledge, skills or experience to complete our Speech qualifications?

NO prior learning, other qualification or units are needed to enrol on these qualifications. Learners can be entered for any qualification appropriate to their ability and needs.
4. Do any of our Speech qualifications carry UCAS points?

Yes! Our Level 3 Graded Examinations in Speech qualifications and our Level 3 Debating qualification carry UCAS tariff points.

ESB Level 3 Certificate in Speech (Grade 6)
ESB Level 3 Certificate in Speech (Grade 8)
ESB Level 3 Award in Debating
These qualifications are accepted by the UK Universities and Colleges Admissions Service (UCAS) and carry the following UCAS Tariff points for university and HE entry.

| ESB Level 3 Certificate in Speech (Grade 6) | ESB Level 3 Certificate in Speech (Grade 8) | ESB Level 3 Award in Debating |
| --- | --- | --- |
| Pass/Good Pass – 8 UCAS points | Pass/Good Pass – 24 UCAS points | Pass – 4 UCAS points |
| Merit/Merit Plus – 10 UCAS points | Merit/Merit Plus – 27 UCAS points | Merit – 8 UCAS points |
| Distinction – 12 UCAS points | Distinction – 30 UCAS points | Distinction – 12 UCAS points |

Please note, only our Level 3 Award in Debating is visible in the look-up function on the UCAS website. For our Graded Examinations in Speech, please see Annex B of the Tariff Table by clicking here.
5. Are any of our Speech qualifications mapped to the National Curriculum?

Our Graded Examinations in Speech are mapped to the National Curriculum in England in relation to its requirements in Spoken Language at Key Stages 1, 2, 3, 4 and 5. Furthermore, it can be flexibly taught; it can be embedded into the classroom teaching of a curriculum topic or delivered as a standalone activity. This qualification can also support the teaching of national curricula in English and Literacy in Scotland, Wales and Northern Ireland.

In addition, it can be used by teachers to help deliver Personal, Social, Health and Economic (PSHE) education and can contribute to learners' Spiritual, Moral, Social and Cultural (SMSC) development and the promotion of citizenship and British values through the content used for talks, poetry and books.
How much do ESB assessments cost?
At ESB, we try and keep our prices reasonable but yet, there is a cost for our assessments. This fee pays for ESB's wonderful asse ssors who encourage and support your learners to develop key communication skills, the assessment itself and the delivery of your learners' results and certificates.
Our Graded Examinations in Speech qualifications differ in price, ranging from the minimum price of £29.00 for our Pre-Entry qualifications for Key Stage 1 learners right through to the maximum price of £54.00 per learner for our Advanced Graded Examinations in Speech for learners in Key Stages 4&5.
Our Debating qualifications range from £26.00 per learner at Level 1 (aimed at Key Stage 3 learners) to £46.00 per learner at Level 3 (aimed at Key Stage 5 learners).
Our Group Speaking qualifications range from £60.00 at Entry 2 (Key Stages 1&2 to £70.00 at Level 1, these prices are for an unlimited size group.
Our Level 4 Award in Professional Presentation Skills qualification is priced at £60.00 per learner.
A priority for ESB is to support as many disadvantaged groups as possible from the charity and community sectors, as well as educational centres. Financial support may be available for some centres. If you would like to find out about the financial support that ESB could offer at your centre, we have some really useful information about funding options that could be available to you.
To see a full breakdown of all of our prices, please click here.