ESB and Oracy is identified as part of the debate for a future reshaped Secondary Curriculum in virtual company of CEO of the Chartered College of Teaching at book launch
Feb 19, 2021

Thrilled is an understatement! We are overwhelmed that our unique contribution to oracy and the positive impact that our assessments have on our learners is recognised and featured in such an inspirational and enlightening book, "Secondary Curriculum Transformed: Enabling All to Achieve", written by two highly experienced leaders in Education, Meena Kumari Wood, Educational Consultant, Author & Trainer and Nick Haddon, Vice Principal at Guilsborough Academy.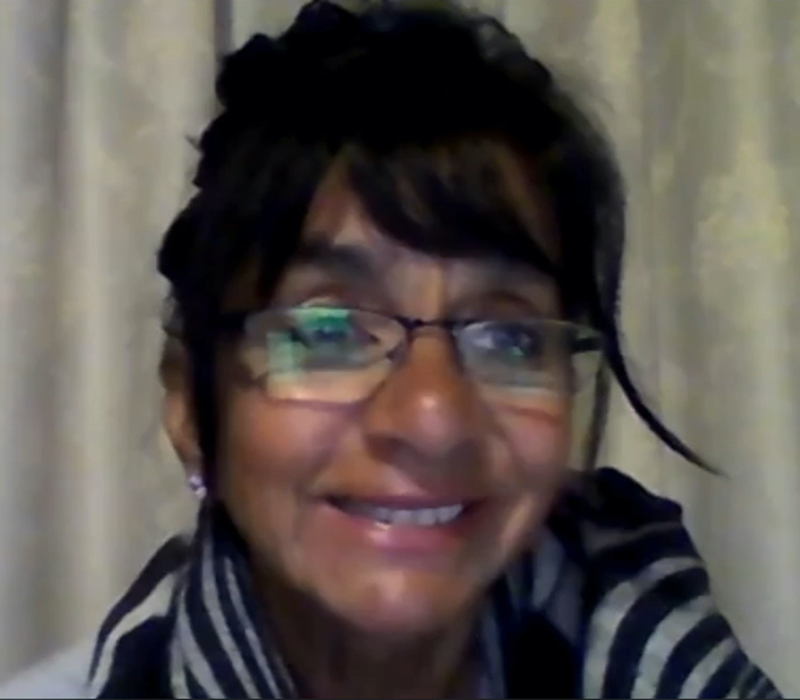 The evocative book highlights the compelling argument for a secondary curriculum that addresses the needs and aspirations of all students; the Human Capital Approach to secondary schools. Smiles were all around on the evening of the book launch with many influential educationalists in attendance, including the highly prominent Dame Alison Peacock, Founder and CEO of the Chartered College of Teaching and Les Walton CBE, Chair, AoEA.
With over 200 people registered for the event, also joining in the debate was David Didau, Author and Senior Lead Practitioner at Ormiston Academies. ESB recently began a fruitful relationship with Stoke on Trent's Ormiston Sir Stanley Matthews School who are focusing on their Year 9 learners' Oracy skills. We do hope these learners are looking forward to their opportunities to be heard and we can't wait to help guide them on their ESB Oracy journey.
We are delighted that our Chief Executive, Tina Renshaw was nominated to contribute to the book launch event, seizing the opportunity to offer ESB's unique experiences to the oracy focus and our thoughts about 'The Value Added: Assessing Oracy skills' in a case study video. Please watch the video of Tina below outlining the four key themes that we believe are key to learners effectively developing oracy skills.
Here at ESB, our main aim is to help all individuals achieve their aspirations and this fantastic publication makes a compelling argument for a secondary curriculum that addresses the needs and aspirations of all students. Says Tina, "That the authors chose to showcase ESB's contribution to Oracy in their book and on the future shape of the Secondary curriculum and to have the opportunity to showcase our Speech Pathways is fantastic. Greater flexibility and adaptability for young people to learn the relevant knowledge and key oracy skills they need for the evolving world of training and employment is now needed more than ever".
Featuring the positive impact of our Pathways Qualifications in Chapter 10, the importance of the development of oracy skills and the expression of vocabulary being central to the notion of engaging with cultural capital is highlighted. These should lie at the heart of a curriculum's intent. Please read the paragraph that has been included in Chapter 10 outlining the positive impact that our assessments have on our learners' development of oracy skills.
'The English Speaking Board 9 focuses on communication skills mapped to the relevant National Core Curriculum requirements through Pathways in Spoken English at Key Stages 3 and 4 leading to ESB Level 2 Certificate in Speech (Grade 4). A Pathways Project saw a dramatic increase in learners achieving the KS3 criteria: discussing language and meaning, expressing own ideas and high competency in using Standard English competently.
The 'Connect, Inform, Perform and Employability' Pathways contain specific oracy skills for each context. 'Connect' allows students to develop their literacy and analytical skills, through a biographical talk, a chosen poem or drama piece and includes being able to respond to audience questions. 'Inform' can be focused on a KS3 topic in any subject. Students may give a personal interest talk, review a news piece and give a persuasive speech, within a political, economic, environmental or social context. 'Perform' allows students to unlock their creativity through the performance of a self-composition or performance of an established work. 'Employability' supports those who wish to deepen their understanding of a career and to prepare for the job market.'
Our ESB Level 2 Certificate in Speech (Grade 4) Pathways qualification gives more options for Years 9 and 10 students to explore oracy in the classroom. Learners can develop their oracy skills in a way that suits them, playing to their strengths and interests. For further details of this qualification, please click here.
We are also pleased to announce that the ESB Level 1 Award in Speech (Grade 2) pathways-based qualification which is mapped to National Curriculum requirements in Spoken English at Key Stage 3, provides similar opportunities for KS3 learners. Please click here for additional information.
Tina says: "Congratulations to both Meena and Nick for the recent publication of their influential book. What a refreshing read! I am so thrilled that oracy is starting to be recognised as a priority in education and curriculum development. I am even more delighted that ESB assessments have been recognised as a successful tool in developing these oracy skills.
"Here at ESB, we assess oracy skills for a living. There are four key themes that we would like to contribute to the debate on oracy. Firstly, we think what's absolutely valuable in oracy skills and the way that we assess them is own choice. In a secondary context, all of the learners choose what to talk about.
"Secondly, we assess both Speaking and Listening. Learners are assessed in a group context and answer questions from their peers and our assessors about the things that they've chosen to talk about or to recite. We think that this interaction is key for an authentic experience of both Speaking and Listening; things that learners will likely experience in a work context and study context.
"We believe oracy provides a gateway, not only to improved reading and writing, but also to learning across the whole curriculum. Learners develop essential life skills that impact them well beyond the classroom, such as research, analysis, critical thinking, listening skills and the effective use of vocabulary. We can't forget also about the verbal skills of talking to people, e.g. improving on pace, pause, emphasis and volume.
"Finally, there is a key skill that we think is absolutely central to a learner's personal development, and that's confidence. The fact that learners have an expert assessor who is going to listen to what they've prepared, what they have to say and what is unique to them with the added bonus of providing them with feedback in a form of a personalised report; makes it an extraordinary experience for all our learners. Our personalised reports highlight the skills that learners have developed well, skills that they may need to work on, as well as getting a final outcome, in terms of a qualification level.
"Our centres tell us that our particular method of assessment is a really valuable contribution to making sure that oracy skills can be accredited in a range of educational settings and are an authentic experience that young people are going to undergo in the world of work and the world of further study."
Here at ESB, we love to talk and listen. If you would like to join the conversation about oracy, please email tina.renshaw@esbuk.org. We do hope we hear from you!
If you wish to purchase the book please click here: https://lnkd.in/gDfqdEc.