ESOL International

ESB operates a wide-ranging portfolio of internationally recognised, Ofqual regulated ESOL International qualifications from A1-C2 level, mapped to the Common European Framework.

ESOL (English for Speakers of Other Languages) International qualifications are designed for speakers of other languages who wish to achieve a high-quality globally recognised qualification in English – providing documented evidence of their English Language proficiency forentry to higher education and in professional employment in the UK or elsewhere.
Our qualifications, all available online offer an enjoyable and rewarding experience for learners, enabling them to achieve a qualification at each stage of their English language learning journey.
Why choose ESB assessments?
Convenient and Accessible Online Assessments
Our intuitive and easy-to-use online assessments using ©Cirrus Assessment offer numerous benefits such as heightened security, using fully automated proctoring/invigilation through sophisticated artificial intelligence software: ©Proctorio, reduced carbon footprint and improved efficiency. Learners are able to take their assessments from any location with a stable internet connection
and access to a computer.
Learner-focused
assessments
All our learner-focused assessments are built with the learners' interests at heart, including accessible topics. Time after time, learners come out of their assessment saying, 'Can I do that again please?' To hear that comment is music to our ears as we are passionate about providing an experience that is both beneficial and rewarding.
Friendly oral
assessors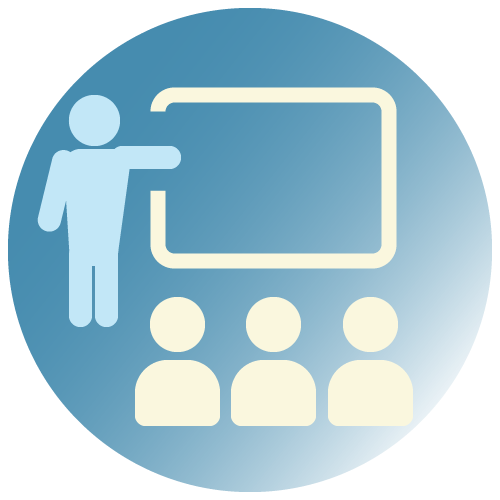 Speaking assessments are conducted face-to-face in pairs with ESB-trained assessors encouraging authentic and meaningful communication. From the moment our team of assessors meet your learners, they will be offered support and encouragement. Our assessors all share a common aim to bring out the very best in every learner and are sympathetic to each and every learner's situation and background.
High-quality
external assessments
Our assessments are set-assessed and moderated by ESB. All assessments are marked according to ESB criteria, ensuring accurate results for every learner.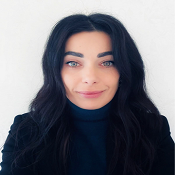 Emma Esposito
Director of ESBinItaly
"I have been involved with the amazing ESBinItaly family since 2017. Having previously worked with other International Qualification Boards, I immediately noticed that ESB was different, being pleasantly surprised.

"Apart from being a strict organisation with high standards, ESB makes the students feel at ease during their exams. The quality of its certifications has given ESB a leading role in the Italian market regarding linguistic qualifications.

"ESB represents a solid reality in Italy with over 300 test centres, with many students who appreciate the quality of our certifications. I am extremely honoured to cover such a role and be part of the ESB family!"
Develop skills to communicate worldwide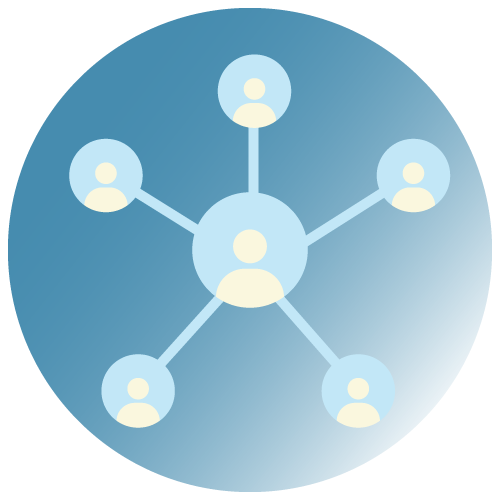 Our assessments enable learners to be assessed in five core language skills; listening, speaking, reading, writing and the use of English – we call this All Modes as we assess all of the skills to create an overall outcome. By giving them the ability to develop these communicative skills, they will be well-equipped with essential life skills and the confidence needed to communicate worldwide.
Continuous
support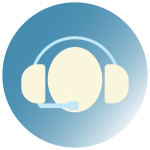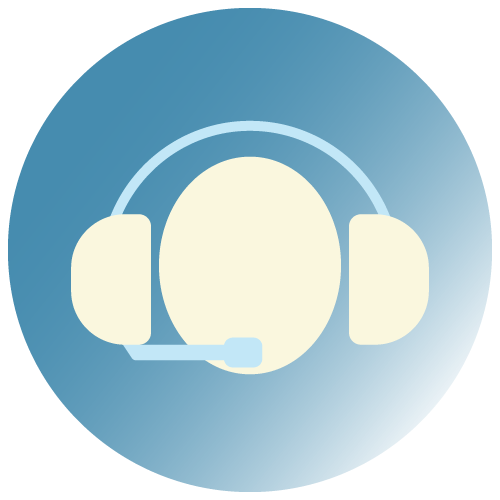 We make it our priority to ensure all our learners and teachers are supported all the way through to completion of ESB to ensure a positive and delightful experience.
Access to further education and employment
Learners can receive up to 36 UCAS points at Level 3 (C2) – for more information simply type 'ESB Level 3' into the search bar.
"Since the beginning, collaborating with ESB has guaranteed a very professional service throughout North Macedonia, offering our learners high quality and accessible assessments.

"We have always found exceptional assistance and support from ESB's professional and enthusiastic team. Its assessments have proven to be a gateway to success for our learners, whether they are aiming at career advancement, access to higher education or simply improving communication skills in English.

"They grow, innovate and support development of meaningful skills. These are the distinctive traits of our partnership that we cherish greatly."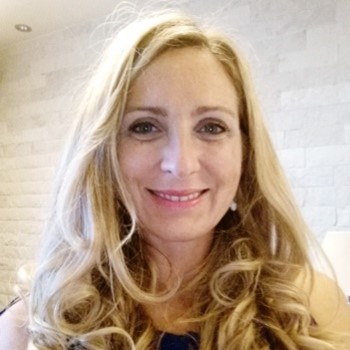 Fabiana Pica
ESB International Representative in Malta, North Macedonia and Serbia
ESB has a wealth of experience of promoting language in many countries and we deeply care about each and every one of our centres and learners.
14th
highest exporter of regulated qualifications internationally.
8
the number of countries we deliver ESOL International in across Europe, Asia and Africa.
Over 120,000
learners assessed in Italy since 2014.
Over 230,000
learners assessed in Greece since 2015.
40
The number of highly-skilled markers we have marking ESOL International assessments.
650+
trained and standardised Oral Assessors who assess Speaking and Listening assessments.
We have an excellent working relationship with a number of high-quality UK and international centres who manage a range of satellite centres or venues where ESB ESOL international assessments take place:
Our centre in Greece:
Europalso
Our centre in Italy:
ESBinItaly
Our centre in North Macedonia:
ESBinNorthMacedonia
Our centre in Germany:
European Union of Business UG (EUOB)
Our centres in the UK:
AccessUni and Business School England Ltd. (BSE)
Our centre AccessUni also has test centres across Asia
Our centre in Serbia:
ESBinSerbia
---
Want to work with us?
We are always looking for like-minded UK and International centres who share the same goal to improve their learners' English language skills to work with us. If you would like to find out more about becoming an ESB centre and you and your learners are based in the UK please contact us. Our ESOL International assessments can be taken online by both UK and International learners.
Frequently asked questions about our ESOL International qualifications
1. What ESOL International qualifications does ESB offer?

ESB's suite of qualifications for ESOL International can be found here. Please click on each qualification to download a detailed specification which is intended to support ESOL teachers and learners in the classroom which includes information on how the assessments are conducted and the range of language to be assessed. We offer unregulated qualifications for Young Learners aged 6 to 15 years old who wish to progress onto B1-C2 examinations.
2. Are ESB's ESOL International qualifications regulated and recognised?

Yes! Our ESB Entry Level 3 (B1), Level 1 (B2), Level 2 (C1) and Level 3 (C2) qualifications are recognised and regulated by the Office of Qualifications and Examinations Regulation (Ofqual). Our Level 3 Certificate in ESOL International C2 qualification also comes with the added attraction of gaining up to 36 UCAS points, a valuable incentive for learners wanting to access higher education in the UK.
3. Who are these qualifications designed for?

Our regulated qualifications from B1-C2 are suitable for learners wishing to improve their level of general English for personal, academic or professional reasons.
4. Do you need prior knowledge, skills or experience to complete these qualifications?

There are no prior learning or formal qualification requirements for ESB ESOL International qualifications. Each qualification level in the ESB International ESOL qualification suite is a stand-alone qualification and learners are entered for listening, reading, use of English, writing and speaking at the same level. Tutors should ensure that the qualification level learners are entered for reflects their ability and needs.
5. How do I receive my learners results and certificates?

Through a local, exclusive centre, ESB reduces much of the administrative burden on language schools by handling the administration of the results and certification. To make our qualifications more digitally accessible and efficient, secure electronic certificates, starting in the Summer 2021, will be provided for your learners of B1 – C2 qualifications. To find out more about this development, please click here.
6. What is the recommended preparation time for these qualifications?

Please see below the suggested number of hours for a learner to be taught by an English teacher, tutor or other appropriate provider of education or training, in preparing for these qualifications.

B1: 200 hours
B2: 300 hours
C1: 250 hours
C2: 300 hours
7. How are your learners assessed? (Listening/Reading/Writing/Use of English)

Learners are assessed at every level in all four core language skills: Listening, Reading, Writing and Speaking.
For Listening, Reading, Use of English and Writing: Candidates receive one question paper with four sections: listening, reading, use of English and writing. In order to suit all centres' and learners' needs, we have recently started providing online examinations in addition to paper-based examinations.

B1: 2 hours
B2: 2 hours 30 minutes
C1: 2 hours 40 minutes
C2: 3 hours
8. How are you learners assessed? (Speaking/Oral assessments)

Learners are assessed at every level in five core language skills.
For Speaking: The face-to-face speaking examination takes place separately. The learner is assessed in pairs. In the event of an odd number of candidates, examinations may be conducted with three candidates.

B1: 11 minutes
B2: 11 minutes
C1: 13 minutes
C2: 15 minutes
9. Does the Home Office recognise ESOL International Qualifications?

If you intend to use an English language test in your immigration or nationality application, you must take a Secure English Language Test (SELT) in a SELT centre. Find out more here.