Get a quote today
Are you ready to embark on your ESB journey and book your Oracy and/or English language qualifications?

Whether you are looking to enrich your young people and/or adults' learning experience or would like to raise their achievement– we offer a wide range of confidence-boosting qualifications that are tailored to meet the needs of your learners.

Request a quote today by clicking on the box below or contact us to speak with a member of our Business Development Team for further guidance and information about our qualifications.
Everything you need to know about getting a quote
1. The first step is to select what qualification(s) you would like to book. Please use the filters to refine your search. Our ESOL Skills for Life qualifications are listed in the left column of the first section, and our Speech qualifications are listed in the right column. If you would like to browse through all of our available qualifications, please click 'skip filters and show me everything'.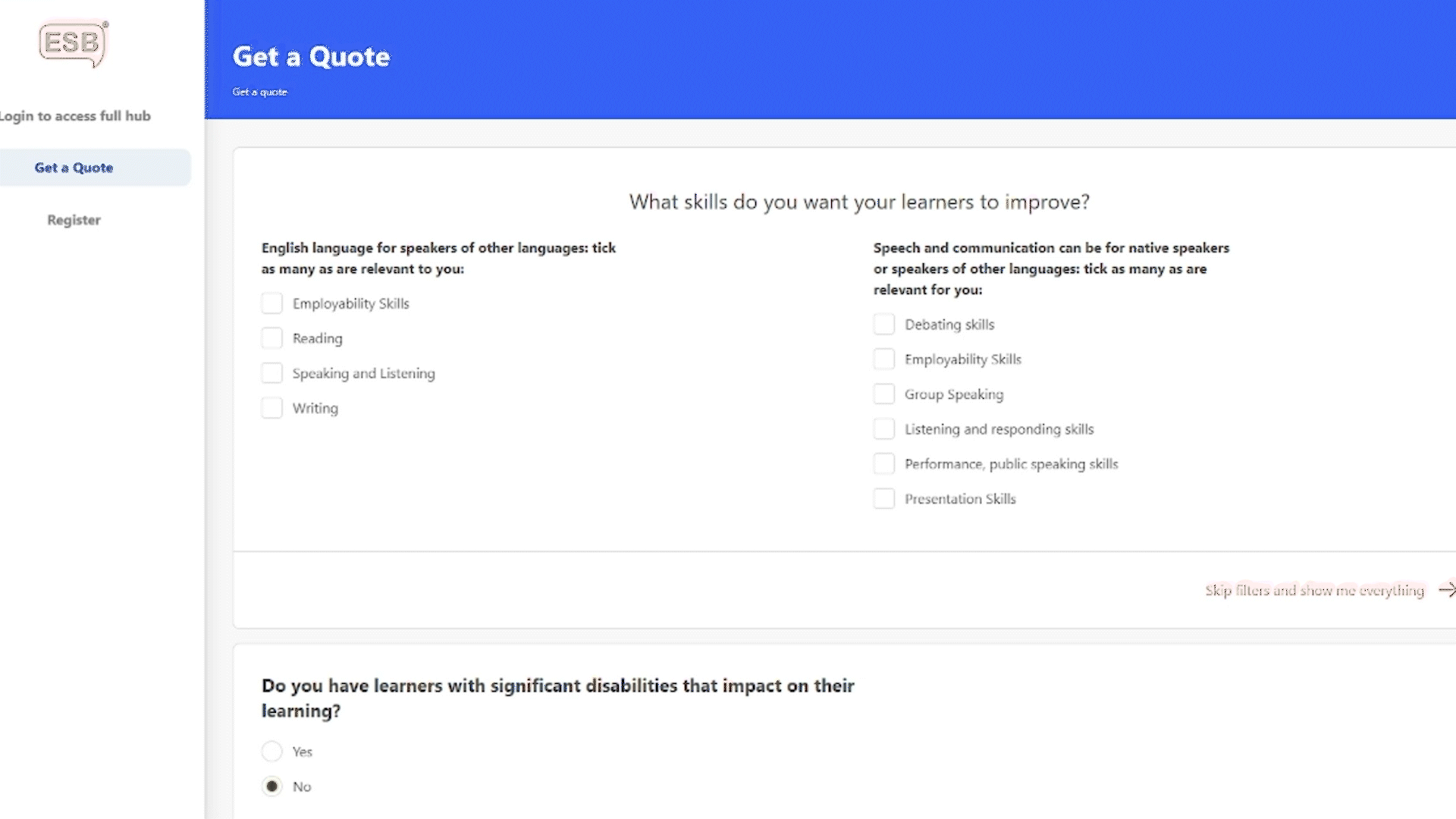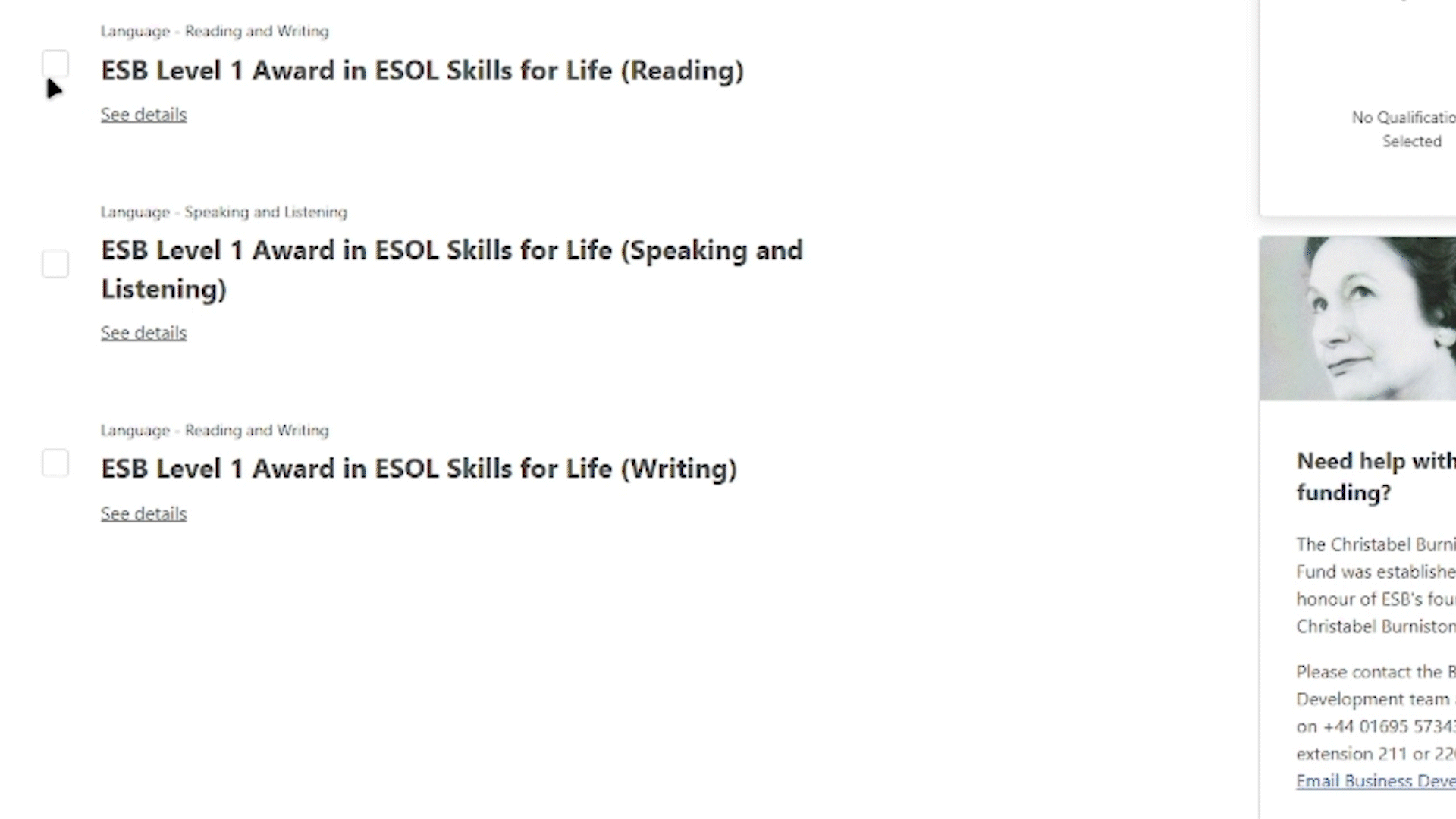 2. You can now view your selected qualifications. Simply tick the qualifications that you would like to receive a quote for and click 'continue'. If you can't find the qualification you're looking for, try adjusting your search filters.
3. You will be asked to specify whether your organisation is UK-based or non-UK based. Simply select your centre's location from the dropdown menu and then click 'next'.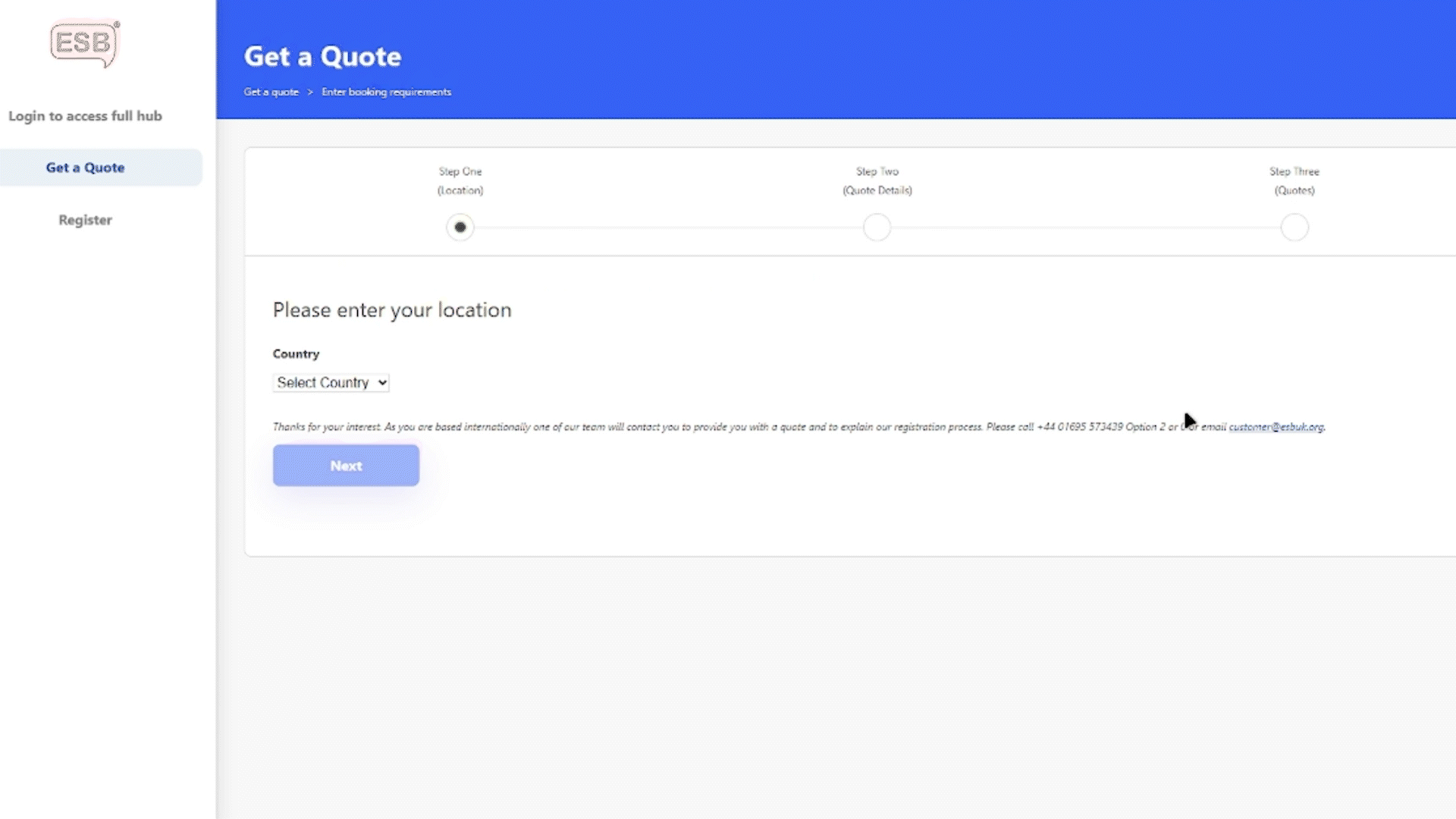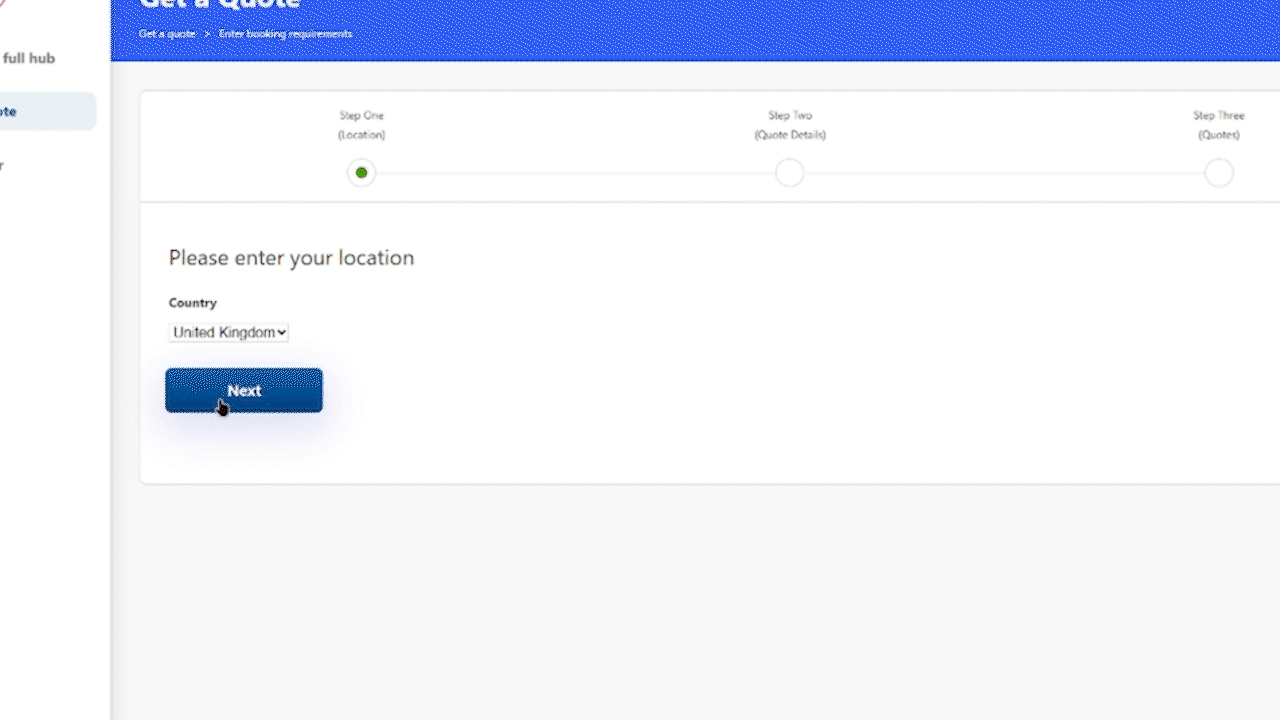 4. This stage is very important. Please enter the number of learners you wish to enter for each qualification and use the calendar to select your assessment date and time. Please remember this is only for a quotation, you can change the numbers, qualifications or day and time to see if these changes affect the price.
5. The final step, if you wish to move forward with working with us, is to select a quote from the provided selection. To view a detailed breakdown of each set of assessments, click "view details" next to each quote. After selecting a quote, tick the circle below it and confirm that you understand the quote is only valid for 28 days. Finally, click 'save quote'.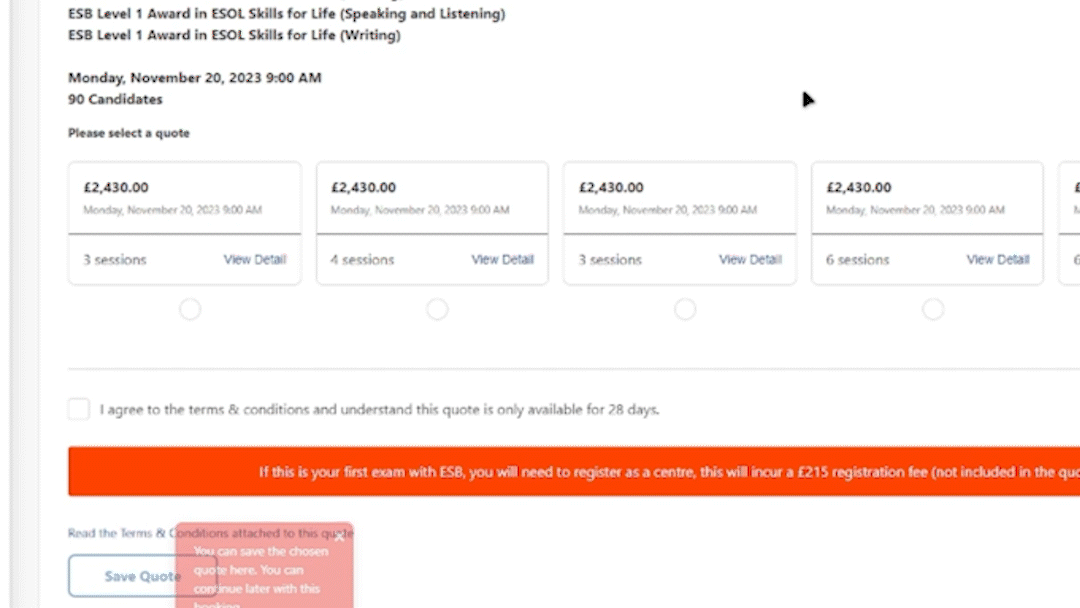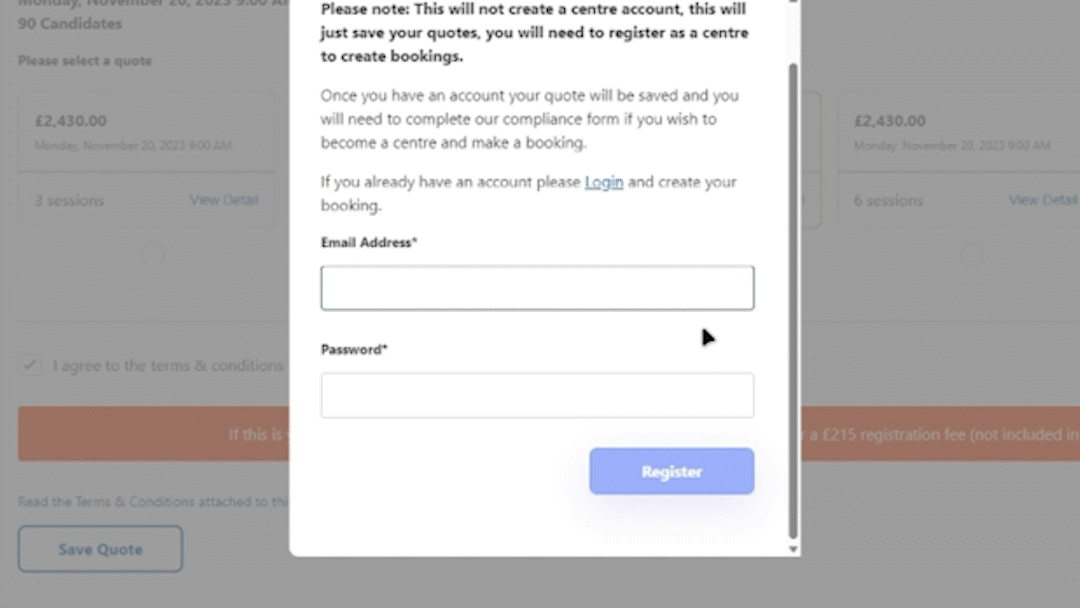 6. To save your quote, you must register an account with ESB. This will allow you to access and modify your quote later on. You can use this account to create additional quotes for future assessments. Simply enter your email and password to get started.
---
Useful hints about obtaining a quote
It's important to provide information about the number of learners and your assessment date and time for your quote to be accurate. For example evening and weekends carry a supplement and small numbers can be charged a minimum fee.
If you have large number of learners, the most cost-effective way is to get a quote for assessments in bulk. You don't need to start a new quote for different qualifications or levels.
A single ESB assessor can assess for up to 5 hours per day. Larger groups of learners will require additional assessors or more assessment days. You can find information on the duration of assessments in the relevant qualification specifications or by using our ESOL Skills for Life timetabling tool. Please ensure that you thoroughly review the details of each quote to understand how the assessments can be structured.
Please note that if you are not an ESB centre, you will need to pay a one-time registration fee of £215 upon registration. This fee is not included in the price shown on your quote. To book assessments with us, you must be a registered centre.
---