The Christabel Burniston Fund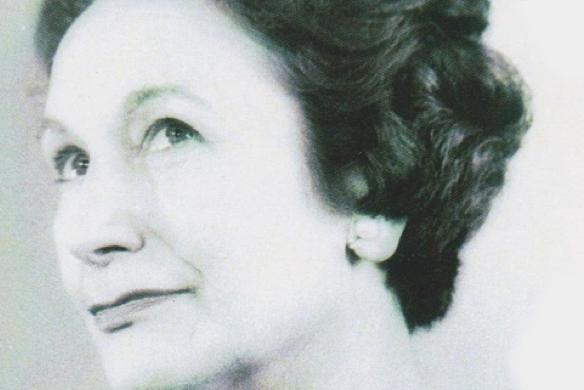 We want you to know that our aim is to support as many disadvantaged groups as possible from the charity and community sectors, as well as educational centres and we are determined to help close the disadvantage gap.
Since 1953, English Speaking Board (International) Ltd has been an innovator in the field of oracy. The Christabel Burniston Fund, established in honour of our founder, Christabel Burniston MBE, facilitates access to our suite of speech and language qualifications to groups and organisations which are seeking to close the disadvantage gap. We hope to support organisations where their learners face disadvantage due to socio economic factors, disability or migration status. We will support them financially to access our assessments, support and training.
Christabel was a true pioneer in oral communication, championing the importance of spoken English as a vital life skill and believing that true development of personality and security in social relationships could only grow through the confidence of speaking and listening.
Over the last 3 academic years, more than 40 centres have benefited from the support provided by The Christabel Burniston Fund with resounding successes shown in the huge improvement of learners' speaking and listening skills. By 2023, we are hoping to have supported 70 new centres to access oracy and language qualifications for their learners to realise their potential.
To find out what some of our centres who have already benefited from our Christabel Burniston Fund have to say about the positive outcomes of ESB and the support they have received, read on!
We believe The Christabel Burniston Fund continues to be instrumental in opening up a whole world of opportunities for our learners.
How can The Christabel Burniston Fund help my centre and learners?
Discounting ESB assessment fees
Providing free training to support ESB assessments
ESB gives us a qualification to work towards. It focuses us on the speaking skills that would doubtless be pushed to one side otherwise. It gives students a valuable platform for airing their views.

Jayne Schofield, Principal at Thistley Hough Academy
---
Many of our learners are new to English, so ESB assessments have been about building their English Skills. Completing ESB assessments has been a wonderful experience for them.

Jo Healey, St Marks CE Primary School
Who is eligible for The Christabel Burniston Fund?
If you are a centre that shares the common belief that communication lies at the heart of social mobility and you think your learners could benefit from our qualifications but you are concerned about fees, please contact us. We use two main sets of indicators for state schools: The percentage of pupils receiving Pupil premium and the Government's Indices of Deprivation for the area that your school serves . For third sector organisations we will look at your current income and external funding and the Government's Indices of Deprivation for the community your organisation supports.
In return, we ask that our centres participate in data collection outlining their learners' progression before and after their assessments and share news stories with us for publication. We are always willing to help centres in any possible way we can.
Unfortunately centres who have accessed ESFA funding for their learners would not be eligible. Nor do we fund individual learners.
Who do I contact to access the CB Fund?
Please contact Christabelburnistonfund@esbuk.org. We want to help you so please don't hesitate to get in touch if you still have any further questions about The Christabel Burniston Fund. A member of our team will happily provide you with the answers and guide you through the application process.
Donate to The Christabel Burniston Fund today
If you would like to contribute to The Christabel Burniston Fund, please contact us today! Donations will enable learners to access assessments and reach their potential.
Friends of ESB who have kindly made donations to the CB Fund
"I am conscious of what ESB has given me over the years and would love to give something back. Also, it is a way of giving something in everlasting memory of Coidy (Christabel Burniston) and Jo (Jocelyn Bell) who were very influential in my life.

"I am so glad that their legacy lives on and that today's assessments are a lasting memorial to their vision. I really believed in what ESB tried to do with its assessments in Spoken English and I earnestly hope that many more State Schools will take it on board and benefit from all it has to offer."

Daphne James, long-standing friend of ESB and CB Fund contributor
"ESB has been a very important part of my life as a teacher, assessor and promoter of oracy over the years, so I am delighted to support the 70/70 venture in memory of my life-long friend and mentor Christabel Burniston."

Karen Butler, long-standing friend of ESB and CB Fund contributor
"I shared almost all of the 70 years with Coidy (Christabel Burniston) and Jo (Joceyln Bell)! I became a member back in 1956 and know the beginnings of ESB so well. I would like to send my very best wishes and hopes for the next 70 years."

James Patrick, long-standing friend of ESB and CB Fund contributor
Sheila Snell, long-standing friend of ESB and CB Fund contributor
"I am writing on behalf of the Australian Speech Communication Association (ASCA) which was founded by Gina Pioro (formerly Penkyman) at ESB. I remember a time when Christabel Burniston visited Sydney and at a meeting addressed many interested people. By law the organisation had to have an Australian name and so ASCA was born about 45 years ago. It has grown to be one of the most successful examining bodies in Australia."

Carolyn McKenzie, Hon Treasurer ASCA, long-standing friend of ESB and CB Fund contributor
"I have been a life member of ESB for several years and based in Durban, South Africa. I am grateful to ESB for enhancing my professional standing with the awarding of a Fellowship of ESB in 1984."

Thayalan Reddy, long-standing friend of ESB and CB Fund contributor
ESB has been supporting learners to communicate effectively for almost 70 years with great success and it will continue to support you and your learners every step of the way to achieve successful outcomes.
We are delighted that Christabel Burniston's legacy lives on! What better way to carry on her legacy by giving centres and learners the opportunity to develop the oracy and English language skills they need in order to achieve their aspirations.