Promoting oracy in China
Jul 23, 2018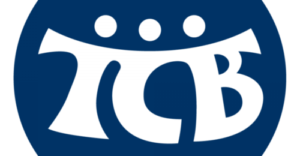 Shanghai Concord Bilingual School in China has announced plans to run ESB assessments as part of its 2018-2019 curriculum.
The school is a partner school of Concord College in Shropshire, which has been a supporter of ESB for many years. Shanghai Concord (SCBS) opened in September 2017, within the Huangpu District of Shanghai, a prime location in China's global financial hub. The Bilingual school's commitment to include ESB assessments is the result of the partnership between English Speaking Board (International) Ltd. and The Culture Bridge.
ESB and TCB's partnership began in March 2017. Since then, Cambridge-based TCB has been working closely with ESB to promote ESB in China.
ESB's Chief Executive Tina Renshaw is extremely positive about the partnership, saying:
Expanding ESB's reach further internationally has long been an ambition, but thanks to our relationship with The Culture Bridge this has now become a reality. Having ESB's awarded qualifications available in one of the most prominent international markets is a major step forward for us.

The Culture Bridge (TCB) was founded by Jon Fearon-Jones in November 2011 to act as a bridge between different countries, languages and cultures. Originally, TCB operated out of Macau, China, as a cultural and educational exchange programme before moving to Cambridge.
Says Jon,
Encouraging different cultures to engage with each other and explore different languages is our primary objective. The range of benefits created from having Chinese learners engage with ESB qualifications is countless.
About The Culture Bridge
The Culture Bridge CIC (TCB) is a social enterprise company, approved by the UK's community interest company regulator, and is a provider of educational and cultural services and programmes. TCB acts as an organiser for the delivery and assessment of internationally recognised qualifications. TCB firmly believes that there are more similarities than differences between people living in very different parts of the world. It aims to be a bridge for people and institutions by enabling and encouraging mutual trust, collaboration and the optimisation of benefits for all.
www.TheCultureBridge.org
To find out more about ESB's work with TCB, please click here.