ESB launches its 70/70 Campaign!
Apr 20, 2021
English Speaking Board (International) is celebrating its 70th Anniversary in 2023!
To honour this special milestone, we are launching a significant outreach campaign that will make access to our suite of speech and language qualifications more available to groups and organisations with limited finances which are seeking to close the disadvantage gap.
Since 1953, English Speaking Board (International) Ltd. has been an innovator in the field of oracy. Its founder, Christabel Burniston MBE, was a true pioneer in oral communication, championing the importance of spoken English as a vital life skill and believing that true development of personality and security in social relationships could only grow through the confidence of speaking and listening.
To mirror Christabel's innovation and mark ESB's achievements over the past 70 years, we are aiming to find and financially support by 2023, 70 centres where their learners, children, young people or community members face disadvantage and would be supported in their aspirations if they could achieve an ESB qualification.
The 70/70 Campaign is part of our purpose to stretch the most able and support the least confident and to realise the potential of all by closing the disadvantage gap. Our search for 70 centres, which share our belief that communication lies at the heart of social mobility, will be inclusive and spread across both the education and third sectors. This initiative will allow centres to provide their learners with speaking and listening qualifications when this may not have been previously possible.
ESB's Chief Executive Tina Renshaw, says:
This campaign is not the first time that we have provided financial support to grant learners access to our qualifications. The Christabel Burniston Fund, a support fund to celebrate the legacy of our founder, has supported more than 40 centres over the last three academic years.

The 70/70 Campaign, however, provides an expansion on the support we already offer and aims to give confidence to learners providing them with a clear advantage as they progress through secondary schools, FE colleges, and employment.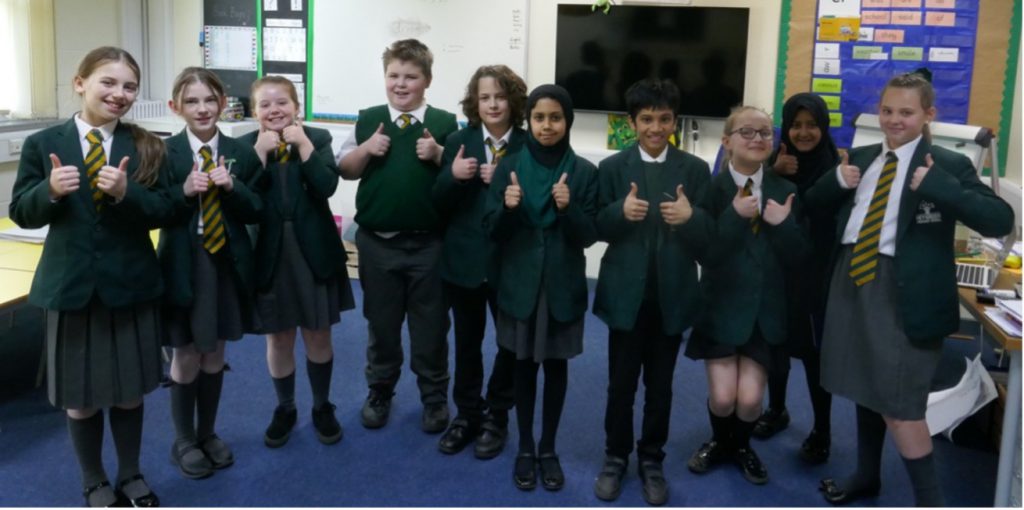 ESB's search for 70 centres has already begun. "Being seen and being heard", is a newly established collaborative project between ESB and RECLAIM, a Manchester-based youth leadership and social change organisation, and one of ESB's loyal and committed centres. As part of its 70/70 campaign, ESB is funding the role of an 'Oracy Practitioner' within RECLAIM to help embed ESB qualifications into their existing programmes.
Says RECLAIM's CEO, Roger Harding:
We are really excited about this partnership with ESB. At RECLAIM, a lot of us come from working class backgrounds ourselves, so we know how hard it can be to take those first steps to speaking out in public and telling your story. Combining what we do, supporting working class people to lead change today and lead the country tomorrow, with the fantastic expertise of ESB, supporting individuals to improve their communication and oracy skills will lead to something really extraordinary. We can't wait to see what our young people will achieve as a result of it!

Please watch the video below demonstrating ESB in action.
Amongst many others, ESB funding has already benefitted children from Manchester's Plymouth Grove Primary School, a Community School based in Ardwick. At our previous Young Speaker of the Year ceremony, Tina was thrilled to present one of Plymouth Grove's pupils with a "Spirit of ESB" award in recognition of showing great promise in their assessment.
Sarah Thompson, Oracy Lead at Plymouth Grove Primary School says:
The Christabel Burniston Fund has been instrumental in opening up a whole world of opportunities for young speakers at Plymouth Grove Primary School.

The funding has enabled our children to realise that their voices are important, valuable instruments and essentially the key to their future in our increasingly noisy world. Oracy is now at the forefront of everything we do at Plymouth Grove and ESB has enabled the children to present, read aloud and listen with passion and spirit. All children have been immersed in spoken language and our dialogic classrooms have been enriched and supported by Christabel's legacy.

Also benefitting from Christabel Burniston funding are several schools from the Stoke-on-Trent area. ESB's work in partnership with Stoke's Education Authority began in 2014 and continues to go from strength to strength. The first initiative was looking at ways of improving oracy in its schools. Impressed with the results of ESB's pilot projects, the Education Authority agreed to match funds for every school in Stoke wishing to include ESB assessments in their curriculum.
Thistley Hough Academy is a mixed community secondary school located in the village of Penkhull in Stoke-on-Trent. Passionately believing that every student deserves the highest standard of education, it is one of our longest-standing centres and benefits from the Christabel Burniston Fund.
Says the Principal, Jayne Schofield:
ESB gives us a qualification to work towards to really focus on the speaking skills that would doubtless be pushed to the side otherwise. It gives students a platform for airing their views.

Who can apply for funding from the 70/70 campaign?
Education Sector
Third Sector
Primary Schools
Secondary Schools
Further Education
Special Schools
Pupil Referral Units
Prisons
Charities
Community Groups
Youth or Adult Societies
How can you apply for funding?
ESB would like to help and support your young people, learners, community members, children and adults to develop and possess the oracy and English language skills they need to achieve their aspirations. If you are interested in finding out whether your centre is eligible for funding and wish to know the options available to you, please email business@esbuk.org. Additional information on how to apply will also be provided. ESB can't wait to hear from you!