ESB prepares learners at Belfast Met for future success with its ICE qualifications
May 25, 2022

"Young people with SEN often have fewer opportunities in later life: by age 27 they are less likely than their peers to be in sustained employment" (DfE, 2018).

English Speaking Board is steadfast in its determination to positively impact this trend.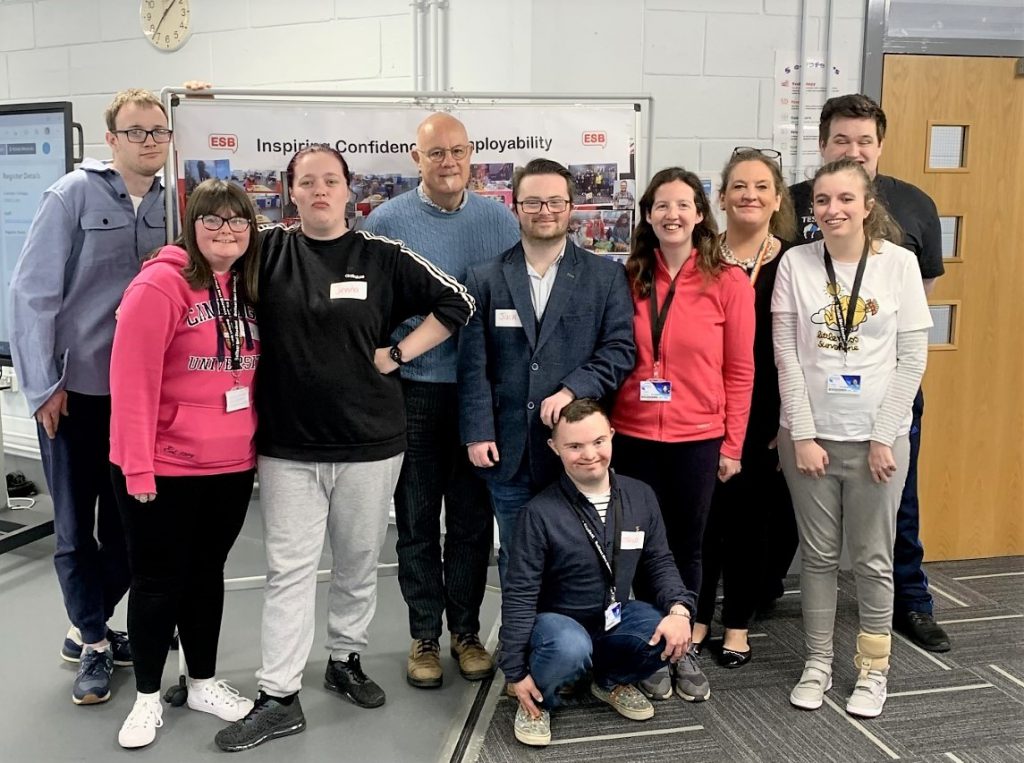 Learners at Belfast Met College recently had the opportunity to develop essential skills for work and independence by partaking in ESB's Inspiring Confidence in Employability (ICE) qualifications.
Says ESB's Senior Assessor, Peter Ellis, "This group from Belfast Met showed a consistently high standard in their assessment today. Each one had a full portfolio of quality work which was full of colour, information, and photographs. The assessment required them to present themselves to the group and talk about their work experience and hobbies. There was also a telephone exercise and a one-to-one interview. Each student presented themselves smartly, coped with my questions well and were all charming and friendly."
Juliet Meighan, teacher at Belfast Met College adds, " It was our absolute pleasure to welcome Peter back to the College for our first face to face ICE assessments in over 2 years. The group rose to the challenge, putting any nerves to one side to complete their Oral Skills for Interview assessments.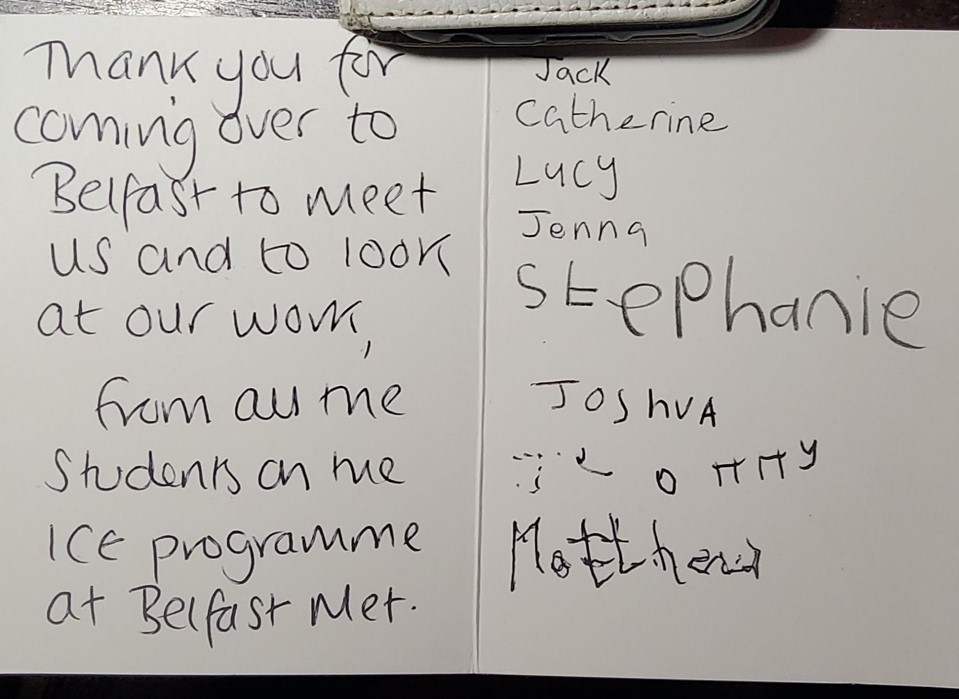 "The learners enjoyed showing their portfolio of work to Peter– in particular their "ICE Cubes" which was the company name for their Enterprise unit. We also had many photographs on display of all the healthy lunches the group had made as part of their 'Being healthy/Eating well' unit. It was wonderful to see all students shine both individually and as a group."
With the aim to embrace inclusivity and to empower all its learners to achieve their potential, ESB qualifications encourage social mobility and enable individuals to make informed choices – completing a bespoke qualification specific to their employment needs and competencies.
ESB's ICE qualifications are endorsed by lead employers such as Costa Coffee, Asda, Morrisons and Birmingham Children's Hospital.
Says ESB's Chief Assessor, Ben Jackson, "It is fantastic to witness the immense impact that our assessments have on our learners – equipping them with skills for the future. You should all be incredibly proud of yourselves and your work!"
ESB's 70/70 Campaign is financially supporting more centres to access its assessments!
ESB continues to promote inclusivity and equal opportunities for learners with significant learning disabilities as part of its wider 70/70 Campaign. It aims to reach out to disadvantaged learners – those facing disadvantage from socio-economic factors, migration, and special educational needs and disabilities – and will support their schools, colleges, and organisations financially to access its assessments, support, and training.
As well as its ICE qualifications, ESB has additional speech qualifications for learners with significant special needs and disabilities – Building Confidence in Communication qualifications. Find out more about these qualifications here.
If you are interested in our Speech qualifications for neurodiverse learners, we would love to hear from you. Please contact a member of our Business Development Team at business@esbuk.org for further information. Once you contact us you can also find out if your centre is eligible for financial support through our 70/70 Campaign.