ESB learners reaching their goals
Jun 16, 2020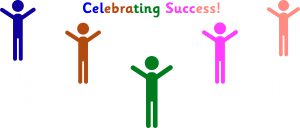 With Covid-19 still bringing many things to a standstill, we are excited to report that ESB International is open for business!
Ofqual's Extraordinary Regulatory Framework is enabling many of our centres to either see through their assessments in a new socially distancing format using technology or have their results calculated.
Taking the Calculated Results route are many of our ESOL Skills for Life learners and our learners with Special Educational Needs and Disabilities taking our specifically designed qualifications. Our Speech learners have been offered the opportunity to go ahead with their assessments in an adapted format. Centres can choose to have their learners assessed by video conferencing, giving them the closest experience to their usual assessments. Alternatively, teachers can record their learners' performances and submit the recordings to be assessed. Finally, learners can record their performances at home with their parents or guardians acting as amateur directors!
Says ESB International's Chief Executive, Tina Renshaw:
I couldn't be more pleased that these learners are still getting the opportunity to have their hard work rewarded. We have been in contact with more than 100 of our centres and their responses have been truly heart-warming. We are all finding new skills and new ways of working to make sure that our learners are not disadvantaged and that they receive the credit that they deserve.

In preparation for our new adapted assessments, our assessors have been taking part in special training (socially distanced, of course!). We now have a team which is ready and raring to go and I am confident that the learners being assessed LIVE by video conference will enjoy the experience almost as much as when we visit them in person. Fortunately, with mobile phone and iPad cameras being so good these days, no special equipment is needed for those wishing to record themselves!

We love getting out and about around the UK seeing our learners' endeavour, energy and talent, but until we are able to do that again this is the next best thing and we are looking forward to making a big success of it!
We would like to give a shout out to the following centres who will be calculating the results of their learners. They are:- Adult Learning Lewisham; Belfast Met; Bromley By Bow; Carwarden House School; City of Bristol College; College of North West London; Gateshead College; Joseph Chamberlain College; Liverpool Adult Learning Service; Sandwell College and Stanmore College.
Our Speech centres who have elected adapted assessments include Bricklehurst Manor School; Ellowes Hall Sports College, Elms Studio; Queen's Gate School, Weston College, Wilmslow Prep School, Maidstone Grammar for Girls, The Oratory Prep and private tutors David Purveur and Sally Arnold.
Looking forward to a great set of results from you all!
Employability ESOL Skills for Life Language Oracy SEND Social Mobility Speech