Qualifications in employability at ESB
Jul 1, 2015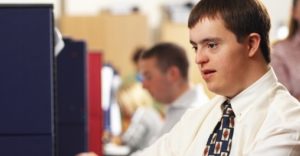 All young people have to prepare for independence and employment but this can be a difficult and challenging process. ESB was inspired to create a brand new Employability Skills qualification to help prepare students for the world of work.
Following the publication of the government's Green Paper, which stipulated that students with learning, physical or sensory difficulties should enter into employment where possible, and consultations with employers including Sainsbury's, Costa Coffee and Marriott Hotels, ESB developed a new and exciting Entry Level 1 qualification, Inspiring Confidence in Employability.
The qualification includes a mandatory unit, Introducing Oral Interview Skills, which is externally assessed by an ESB assessor. This involves a presentation, a telephone call enquiring about an interview and a mock interview.
The other four sections, Employment, Essential Employability, Preparing Yourself for Employability and Enterprise are assessed internally by a portfolio of evidence. Learners can tailor the qualification to their own strengths and interests by choosing from 43 separate unit choices including Working in a Children's Nursery, Working in an Office, Solving Problems in the Workplace and Being Healthy – Keeping Fit.
Inspiring Confidence in Employability was piloted in June at the Calthorpe Vocational Centre in Birmingham and is now being taken at a variety of SEND centres across the UK. ESB aims to launch the qualification at Entry Level 2 and 3 to provide a clear progression route into employment and other qualifications.
Inspiring Confidence in Employability is a flexible qualification for 16+ learners allowing them to develop their assertive abilities and offering an opportunity for them to make their own choices. It is unique in its approach and develops the skills that employers want.
Find out more about Inspiring Confidence in Employability.