Raising the 'Baa' in Omagh
Apr 3, 2019
Nathan Wilson brought a fantastic visual aid into Omagh High School for his ESB assessment – an adorable young lamb.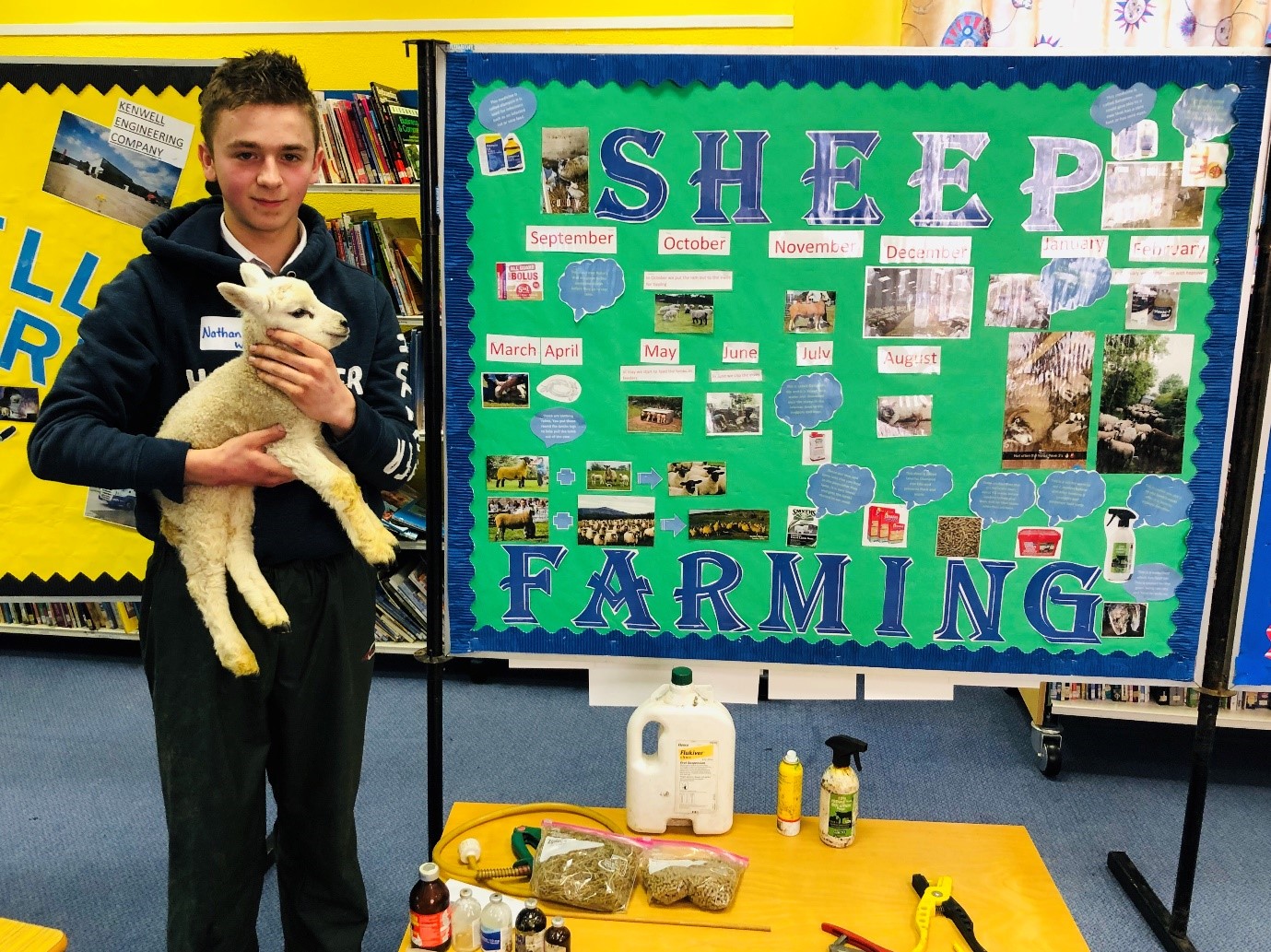 For his Level 1 Award in Speech, Nathan gave a lively presentation on 'Sheep Farming' before going onto recite William Blake's 'The Lamb' from memory.
His ESB Assessor, Ian Patterson was taken by surprise when Nathan's visual aid came skipping into the classroom. Said Ian,
Nathan really went the extra mile when it came to his captivating talk on 'Sheep Farming'! This is a brilliant example of how a unique visual aid can really bring a talk to life.

Nathan and his fellow ESB candidates all performed exceptionally well in their assessments, with each of them going on to receive Distinction grades.
Find out more about our Speech qualifications here.