Read our July Edition of ESB News!
Jul 5, 2023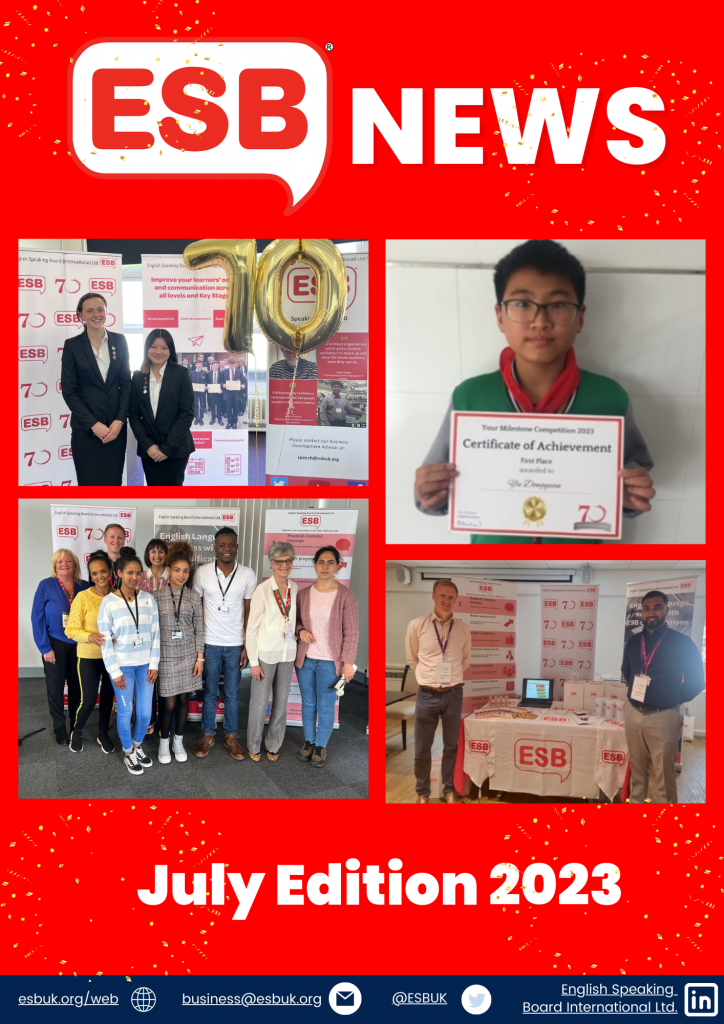 To get the most out of the FlippingBook, please read with headphones, or with your speakers switched on. To turn the pages, either use the arrows on either side of the pages, or turn the top left or right corners.

Any email addresses or website links are automatically hyperlinked, so please feel to interact where possible. We welcome any suggestions, ideas or even articles from yourselves.

To submit content for the next edition of ESB News, please email cassie.anderson@esbuk.org.

If the link above does not work, please click here to access the FlippingBook: https://user-jjql3di.cld.bz/ESB-NEWS-JULY-EDITION-2023
We hope you enjoy reading the latest edition of ESB News.