Catching up with learners and staff at one of ESB's valued ESOL Centres!
Jun 21, 2022

Staff at ESB's Head Office enjoyed meeting with learners on a recent visit to one of its valued ESOL Skills for Life centres in London – the Blackfriars Settlement.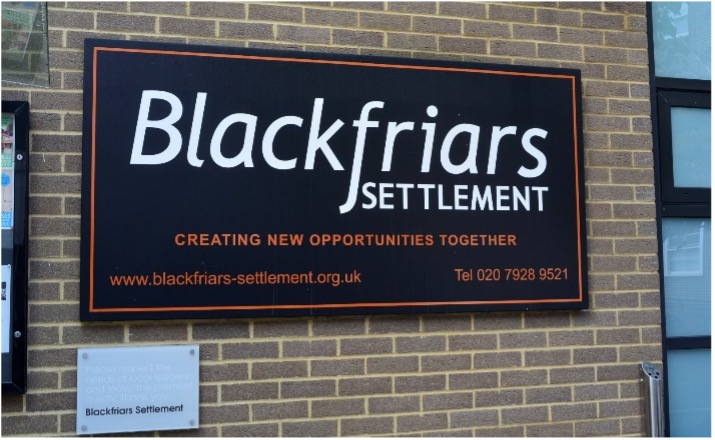 Cassie Anderson, ESB's Communications Officer and Liam Morton, ESB's Digital Content and Learning Resources Officer went along to the centre to see first-hand learners in action! The ESOL learners at the centre were eager to talk about their experiences, highlighting the huge importance that they place on developing their English language skills. They wanted to improve their communication in their daily lives and also boost their progression and employability.
Read about what some of our Level 2 learners had to say about ESB assessments:

"It was a challenge but it helped me improve a lot. I really liked the assessments. I'm looking to do many things in the future so I must have good English (writing, reading, and speaking skills). I want to grow my business so ESB will help me to do it online and speak to people in English."

"Before I joined this class I was a little bit scared to talk with people but after joining, I am very confident and can talk with anyone now. I can talk over the phone, which I could not do before. If anything happens in my house, I can call the correct person and talk over the phone."

"I really liked the role play section. I like to talk so it helped to improve my English."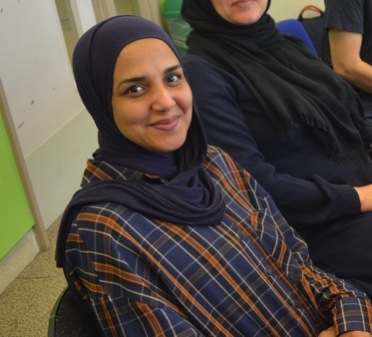 Our speaking assessments are conducted face-to-face in pairs with ESB-trained assessors encouraging authentic and meaningful communication. Other learners demonstrated how they benefitted from completing their assessment in this way by commenting:

"It helps a lot because you both have different ideas and you get to learn new things. It was easier because you know the person."

"It was very reassuring to have someone from your class with you. It was great."

"I liked the speaking exam because it helped give me a chance to speak and exchange ideas. I want to improve my English and learn more to socialise within the English community. I want to improve it to do what I want to do. The assessor wanted to know a lot about me and my country of origin and she taught me about London."

"I am here to learn English very well and I like the ESB exam. I need to be able to talk with people and visit different countries."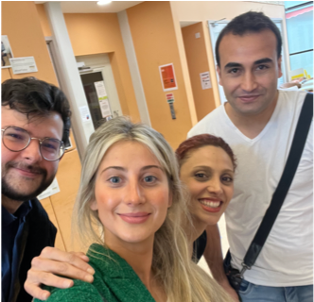 ESB's Communications Officer, Cassie Anderson also spoke to ESB Organiser, Kirsty Barlow – the Essential Skills Curriculum Manager at the Centre.
ESB: What do you feel are the benefits of ESB assessments to your learners?
KB: I see our students hugely benefitting all the time, They tell us this, right from Entry 1 classes all the way through to Level 2. We can see that they are making great improvements to their English language skills and the people around them notice too. In fact, just this week, someone told me that their manager at work had said just how much they've improved their language skills since coming to classes. We know that some ESB learners have gone onto university following their ESB assessments. We see students coming back year after year making their way through all of the ESB assessment levels (Entry 1 – Level 2).
ESB: Why did you choose ESB assessments?
KB: What really attracted me to ESB was that all the assessments are externally set and marked – therefore, we know that students are passing to a standard. I think that this is great for the students, as they have something meaningful from all their hard work.   
ESB: What are the main disadvantages your learners face?
KB: Unfortunately, learners cannot use a lot of their skills because their language is limited. ESB allows them to progress their English skills and that starts moving them towards something that they really want to do and are passionate about.
ESB: What do you think is ESB's USP?
KB: ESB Speaking and Listening assessments give a good balance between things that students can prepare and work towards, and the unknown. It really is a complete test of their whole range of language. Every assessment that I have seen is spot on for the right level – and therefore, is right for our students.
ESB Teacher, Louisa, adds:
It gives them a goal. It give them something to work towards which is always good. At Level 2, they have a vested interest because some are going on to further study but most of them are going on to work, so the learners see it as very meaningful. ESB is definitely a confidence builder and it is not too difficult to prepare for.
ESB's Communications Officer, Cassie Anderson, says:
We had a fantastic day and we are so grateful for our warm welcome! All learners and staff had very positive things to say about ESB assessments. It was apparent that learners attach great significance to developing their English language skills – to integrate into the community, workplace, and further study.
By giving learners the ability to develop these communicative skills, ESB enables them to be well-equipped with essential life skills and confidence needed to communicate worldwide. 
If you have been inspired to take our ESOL Skills for Life qualifications, we would love to hear from you. To find out more about our ESOL Skills for Life qualifications, please click here.