Celebrating success in Salford: ESB presents RECLAIM teens with well-earned qualifications.
May 24, 2019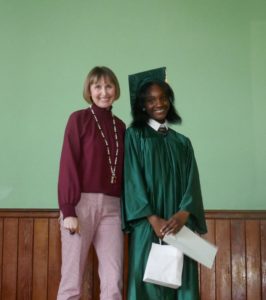 If only all graduation ceremonies were as inspiring as this! Tina Renshaw, ESB Chief Executive, presented certificates to young learners from the Manchester-based charity RECLAIM to celebrate their fantastic achievement.
Tina and two representatives from ESB followed in Morrissey's footsteps up to the famous Salford Lads Club to congratulate the young learners on their completion of the Speech Pathways Pilot qualification, 'Speech to Inform'. For the assessment, the learners are encouraged to review a current news item, give a persuasive talk about a topic that interests them and give a presentation about something they are passionate about.
The youngsters, some of whom were initially afraid of standing up and speaking in front of their peers, chose topics ranging from climate change to feminism and all went on to pass their assessments.
Said Tina, "I'm incredibly proud to meet the RECLAIM learners. These inspirational young women have now got a recognised qualification that proves they can speak clearly and with confidence."
By giving them a platform and an opportunity to get their voices heard, they can keep their heads held high, and with these skills under their belts, some of them may become leaders someday.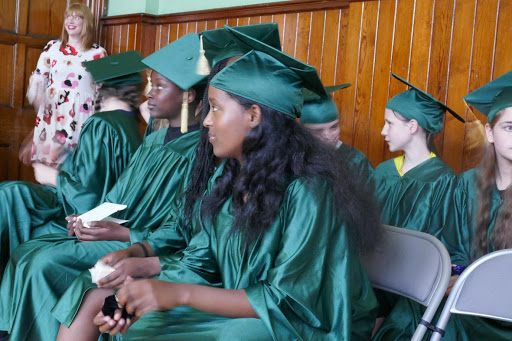 Katie Cosgrave, Alumni Lead at RECLAIM said after the event:
After seeing the impact ESB has had on these young people, I feel it is incredibly important that we continue to do these qualifications here at RECLAIM. It demonstrates the clear need for oracy to be taught in schools as I truly believe communication is key to success, and I'm so proud to be a part of this pilot.
2️⃣0️⃣1️⃣9️⃣ #SalfordGirls have GRADUATED ??#FutureLeaders #YoungPeople #WorkingClass pic.twitter.com/yJiHRWVcO5

— RECLAIM Project (@RECLAIMproject) May 23, 2019
To find out more about the work RECLAIM does for young working-class people, please visit their website: https://www.reclaim.org.uk/.
Employability Oracy Social Mobility Speech