English Speaking Board (International) Ltd. showcases the exceptional achievements of its neurodiverse learners at its live streamed 70th Anniversary celebratory event
Mar 15, 2023

The event highlighted how learners have flourished into confident young adults after completing their ESB speaking and listening qualification
ESB continues its yearlong 70th Anniversary celebrations this week with a live-streamed event hosted by Belfast Metropolitan College's Centre for Supported Learning.
Celebrating its special milestone, ESB put the focus on success stories from its accredited oracy qualifications designed for neurodiverse individuals and shone the spotlight on the learners who enrich its work.
The celebration, led by ESB's Chief Executive, Tina Renshaw was hosted at Belfast Metropolitan College and saw many ESB organisations with their learners from around the UK joining the event remotely, including Aurora Foxes Academy, based in Somerset; Wirral Metropolitan College in the North-West of England; TCES Group in East London; University College of Isle of Man; The Link Secondary School in Croydon, and Condover College, based in Shrewsbury.
The ESB team, young people and key representatives from Belfast Metropolitan College, including Michelle Devlin, Assistant Director of Curriculum and Sharon Rivers, Head of Department of Health, Wellbeing & Inclusion, as well as representatives from Northern Regional College, also attended in person, together with sponsors and supporters.
Says ESB's Chief Executive, Tina Renshaw:
This year, we're celebrating 70 years of realising the potential of all learners. Today we're particularly showcasing some of our learners who have additional learning needs or learning disabilities, or we might describe them as neurodivergent. As you've seen, ESB qualifications and experiences can help these learners by removing barriers to learning by enabling access to a wide range of curricula, building relationships and a sense of belonging, and developing self-esteem and a positive self-identity.

For over 10 years we've provided specialist opportunities for learners with significant additional needs to succeed and this commitment is ongoing. At ESB, we want to reach these learners who face disadvantage and help equip them with the essential life skills they need to thrive in education, training and employment, giving them the life choices and freedoms that they are entitled to. It is ESB's aim to stretch the most able and support the least confident to achieve their potential and help close the disadvantage gap.

Curriculum Area Manager at Belfast Met College, Michael Patterson, said:
Belfast Met has had the honour of working with ESB and has witnessed first-hand the transformative impact that ESB qualifications have on individuals' lives. Through our partnership with ESB, we have had the privilege of supporting nearly 2,000 students with learning difficulties and disabilities, helping them to overcome significant barriers. As a result, our students can now communicate independently, not just in the college setting, but also in their wider community.

To honour ESB's 70th Anniversary, Belfast Met College are planning to plant an 'ESB tree' on the College ground during Springtime.
Michael Patterson adds:
This tree will serve as a symbol to our commitment to working with ESB, to support our individuals to achieve their full potential. Just as this tree will grow and flourish with care and attention, so too we can nurture and support those who face additional challenges in their everyday lives and gain meaningful qualifications in employment. Thank you for letting us be part of such a momentous occasion.

Another of ESB's valued centres, Aurora Foxes Academy, a residential college and training hotel for 16-25 year olds based in Minehead, Somerset, tells us what they like the most about ESB qualifications.
We'd just like to say how honoured and proud we are to join your 70th Anniversary celebrations today. We have a long-standing relationship with English Speaking Board and all of our students have an opportunity to take the assessment each year.

At Aurora Foxes, our aim is to prepare all our students to be 'work ready, life ready'. Our curriculum provides students with the skills for both life and employability and the English Speaking Board assessment helps us to achieve this.

Curriculum Lead at Aurora Foxes, Kim Williams and Aurora Foxes Principal, Mark Costello
ESB also heard from The Link Secondary School, an ESB centre based in Croydon, providing a quality education for children and young people aged 4-18 with speech, language and communication needs, including autistic spectrum conditions and Pathological Demand Avoidance. 
We've participated in ESB exams at our school for over 20 years. Over the years, students have gained valuable speaking and listening qualifications. We chose ESB due to the range of courses on offer and the different levels of courses students could study at. It's had lots of impact on our learners, different things, like structuring and organisational skills, attention and listening, social skills and public speaking skills.

Speech and Language Therapist at the Link Secondary School, Charlotte Yeung

Learners also had the opportunity to share their personal experience of ESB. They commented:
"I really enjoyed doing my ESB Level 1 Speaking and Listening Assessment. I wanted to do it to show my understanding and independence. My whole life has been completely changed and now, I feel like I'm ready to be 'work ready, life ready'."
ESB Learner at Aurora Foxes Academy, Somerset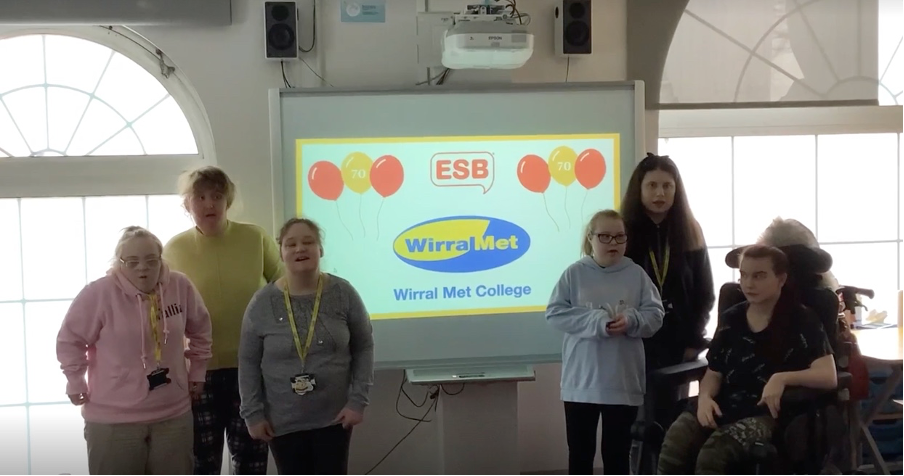 "I felt nervous, but happy when I had finished."
ESB Learner at Wirral Metropolitan College, North-West of England
"ESB gives us more confidence to stand up in front of everyone in assembly. We can now speak properly and project our voices better."
ESB Learner at The Link Secondary School, Croydon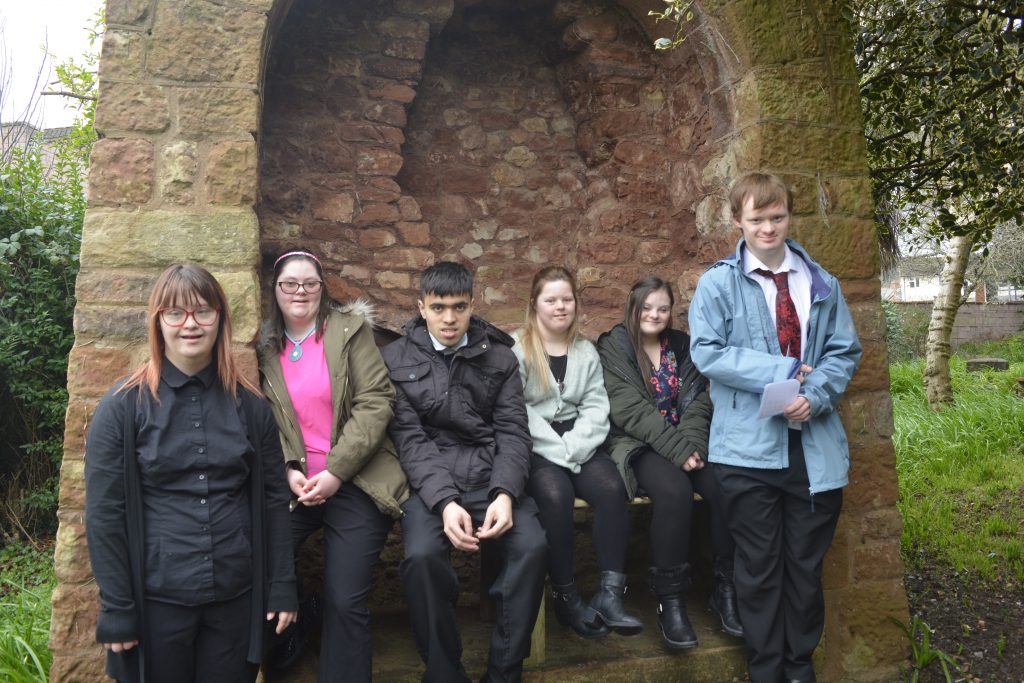 ESB will continue to "look back and look forward" to celebrate the impact that ESB speech and language qualifications have had, and continue to have, on so many of its learners through hosting more live-streamed events throughout the year.
For more information about ESB's qualifications, please contact business@esbuk.org. You can also find out whether you are eligible for financial support through our 70/70 campaign – a further initiative launched to celebrate our 70th anniversary.