ESB's 70/70 Campaign Interview in Local Press!
Jun 17, 2021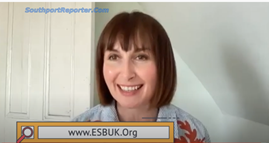 ESB's Chief Executive, Tina Renshaw, speaks to ESB's local media about the benefits of ESB and its recently launched 70/70 Campaign!
Watch ESB's exclusive feature by clicking on the link below.

http://www.southportreporter.com/-southport-mersey-reporter-/1024/page-6.shtml
English Speaking Board (International) celebrates its 70th Anniversary in 2023! To honour this special milestone, we have launched a significant outreach campaign that will make access to our suite of speech and language qualifications more available to organisations with limited finances which are seeking to close the disadvantage gap. We hope to support organisations where their learners face disadvantage due to socio economic factors, disability or migration status. We will support them financially to access our assessments, support and training.
To find out more about ESB's exciting initiative, please click here.