Igniting the power of TALK through Oracy Workshops
Nov 2, 2022

ESB assessor Lulu Dale led a number of oracy workshops at the WayWord Festival held at Chester's Storyhouse Theatre, this October half-term.
Celebrating the power of words, the WayWord Festival is designed for young people, offering them an exciting and inspiring programme of events and activities to fire up their imagination.
Key speakers at the festival included famous poets, Benjamin Zephaniah (pictured with Lulu Dale below), Dame Jacqueline Wilson, Julian Clary and Nick Sharratt.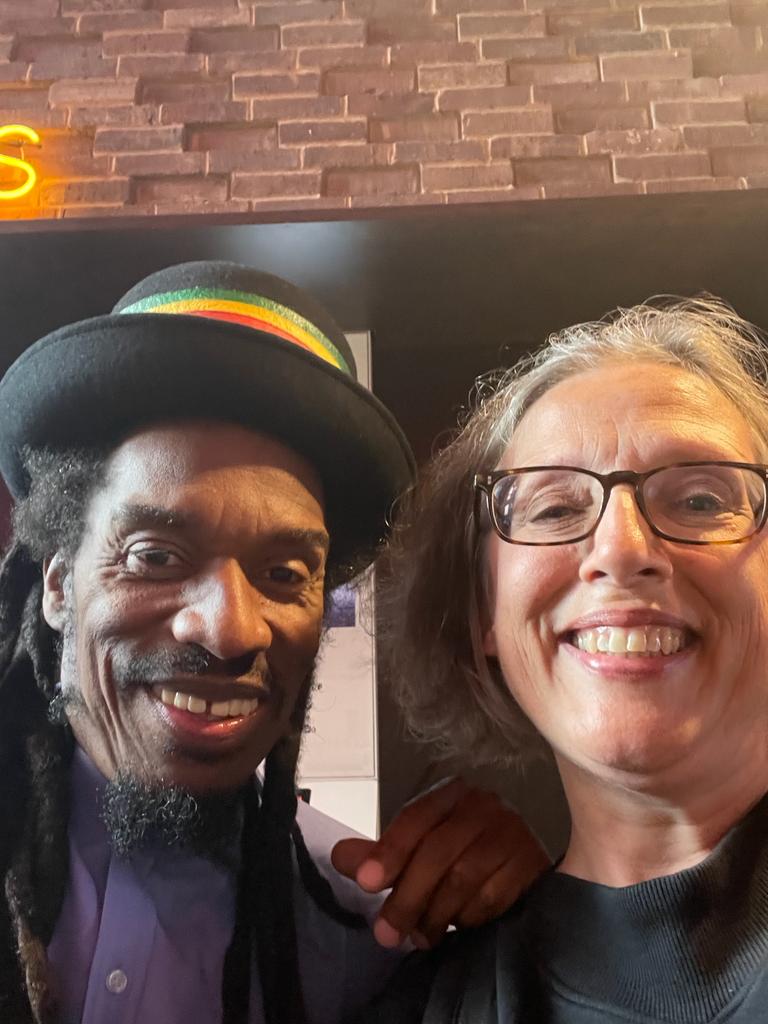 Lulu, together with curriculum expert, Tara Jones, encouraged learners' confidence in communication and fostered creativity during the interactive sessions.
The young people were given the opportunity to take to the stage and share in speaking and listening with others in small groups.
Parents also had the opportunity to talk with Lulu and Tara as they explained the importance of modelling and teaching spoken language and listening skills.
One learner, Alex said: "The workshop helped me to express my mind!", with another parent, Jade Palmer adding, "The workshop was absolutely fantastic. We were so impressed with Lulu!"
Famous poet, activist, novelist, actor and broadcaster, Benjamin Zephaniah, says about Storyhouse: "I wish I had something like this when I was growing up".
Lulu adds, "I thoroughly enjoyed leading the fun, interactive sessions and witnessing the huge impact they had on these young people's oracy skills. With the same goal as ESB assessments, the workshops provided children with a platform and opportunity to speak about what matters the most to them and listen to other members of the group.
"Similar to the workshops, the majority of ESB's Speech assessments are carried out in groups where learners are assessed individually – replicating real life opportunities for speaking and listening. At ESB, we understand the importance of possessing key communication skills and we're here to support our learners to develop them. What a fantastic day!"
ESB offers a full range of accredited oracy qualifications, recognised and mapped to the relevant common curriculum requirements. Find out more about our speech qualifications here.
If you believe your learners or young people would benefit from ESB qualifications, we would love to hear from you. Please get in touch to find out whether your centre is eligible for financial support through our 70/70 campaign by emailing business@esbuk.org.